Sunday, December 19—Christmas Sunday at Oldtown—is the last day for collections of our Missions Ministry's Coat Drive and Reverse Advent Food Collection. During worship, we will be blessing all of the items donated.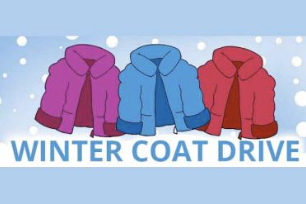 At this time of year, there is a great need for any size and any kind of winter jackets and coats, for anyone—men, women, and children. We are collecting both new and "gently-used" coats for the needy in our community. Any "gently-used" coats should be clean and wearable, with no holes in them.
We are also doing our Reverse Advent Calendar again this year. If you're not familiar with the idea, we have calendars with suggested items listed for each day. Throughout the weeks, you can add items into a box, and at the end, the boxes get delivered to various families, food banks, and/or shelters. Everyone should feel comfortable donating whatever they can comfortably do. There is no obligation or requirement to have an item added for every day; our calendars only provide suggestions of those items that are most in need.