Our Pork Loin Supper is served "family style" and includes oven roasted pork loin, mashed potatoes, green beans, spoon bread, rolls, beverage, and dessert. Serving begins promptly at 6pm with seating 20 minutes prior. We also accept take-out orders.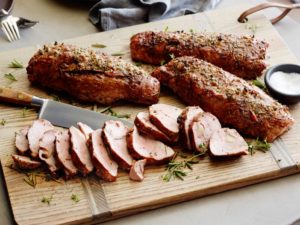 The price is $13 for adults and $4 for children 10 years old and under. $1 of each adult meal served will go to our "FOOD FORWARD" mission, to help feed those in need in our area.
RESERVATIONS ARE REQUIRED and can be made online (click here), by emailing reservations@oldtownucc.org, or by calling Ed at 508-212-4774. A handicap accessible entrance is around the back of the church.