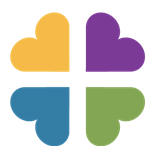 The Southern New England Conference of the United Church Of Christ (SNEUCC), in cooperation with the Episcopal Diocese of Massachusetts, offers a free online retreat titled "Comfort Ye, My People" on Saturday, December 3, from 9:30am to noon. We live in a time of radical challenge and change. Advent offers us rich material for prayer, conveying images of disruption, struggle, and endings, and images of reconciliation, birth, and beginnings.
In this free morning retreat, we will seek to create a space of prayer big enough to encompass both what disturbs and shakes us and what brings comfort and hope. How do the images of Advent enlarge our capacity to midwife Christ's birth within us and among us?
Our time together will include presentations, silence, singing, solitude, and small group conversation. If possible, please have a candle and a Bible, and wear something comfortable for an optional walk outdoors.
This free retreat is open to the public and is sponsored by both the Episcopal Diocese in MA and by the Southern New England Conference, United Church of Christ.