Future Glory
I consider that the sufferings of this present time are not worth comparing with the glory about to be revealed to us. For the creation waits with eager longing for the revealing of the children of God;
…
Who will separate us from the love of Christ? Will hardship, or distress, or persecution, or famine, or nakedness, or peril, or sword? As it is written,
"For your sake we are being killed all day long;
we are accounted as sheep to be slaughtered."
No, in all these things we are more than conquerors through him who loved us. For I am convinced that neither death, nor life, nor angels, nor rulers, nor things present, nor things to come, nor powers, nor height, nor depth, nor anything else in all creation, will be able to separate us from the love of God in Christ Jesus our Lord.

Romans 8:18-19, 35-39 (NRSV)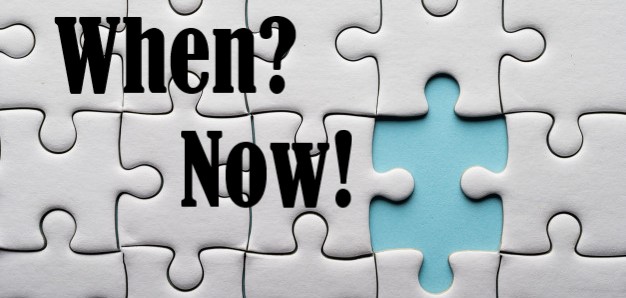 Sometimes words of scripture seem to speak right to us like they understand the unique situation that we are in. Today's scripture started by saying: "I consider that the sufferings of this present time are not worth comparing with the glory about to be revealed to us. For the creation waits with eager longing."
Friends, in today's scripture, Paul reassures us that even when life is hard, God never abandons us. Even if it feels like God is not there and we are alone, the good news is we are not. Paul reminds us that there is nothing in the whole world, not even death itself, that can separate us from the love of God. Now that does not mean that we will never face difficulty, or that God will step in and fix our suffering. But we can take comfort in the fact that even in the hard times, we are not alone.
Some of the gifts that many of us find in the church are a sense of community, a sense of fellowship, and the ability to reach out and support one another. Spending time together–or sharing the ministry of presence–can help people to not feel so alone. But in this time of the pandemic, when germs are easily spread and infection rates are high, we need to find other ways to reach out. We can still make phone calls and send cards and notes. Online, we can gather in zoom meetings, watch worship on Youtube or Facebook, or send emails. I know that it is not the same, but sometimes we just need to do what we can, when we can, how we can.
Recently, I have been doing a lot of wondering. What if, besides being a time of pandemic and a time of uncertainty, this is also a time for us to experience God in our lives in a new way and to imagine the church differently? What if this is just the time we have all needed to think about our "why" as the church–in other words, why we do what we do–and how we might change a few things to better reach out and feed not only our congregations but our communities and the world?
I know my friends, we all like the comfort of the way we have always done things, and it is difficult to imagine new and different ways. And yet other times, it can be extremely exciting! Because, my friends, the possibilities are endless! Now change is never easy, I know, but it is through change and even in facing difficult and challenging times that we stretch and learn and grow into even stronger, more faithful followers of Jesus.
Over the past few months, it has been fun to try new things online and to experience worship in new ways. So, I wonder, what pieces from what we have experienced online might we take back to our sanctuaries when it is safe to return? Besides fellowship, what do we really miss about in-person worship? And what about stewardship and fundraising? Will we return to what we have always done, or will we try something new? I guess maybe we need to use this time to think about our why again–why we gather as the church–and then, what drives us to share our time, our talent and our treasure, and what might be new ways that we can support the ministries from our individual churches.
As I said earlier, some days this pandemic seems overwhelming and scary, but if we remember that we are all in this together and that God is always with us whether we are gathered in our sanctuaries or scattered virtually, then perhaps instead of just sitting at home and worrying and waiting to "get back to normal," we can begin to dream and imagine new and exciting ways to be the church!
Back in 1712 when the First Congregational Church was organized, having separated from the Newman Congregational Church, bringing a meeting house closer for the people of the town of Attleboro to worship, and again in 1832 when the Trinitarian Congregational church was organized having separated from the Unitarian Congregational Church in Norton, I'm sure that the founders and early members from both churches knew what their why was. They knew why they were starting something new, and they dreamed of what their churches could do for their communities as they followed the call that they heard from God to serve and minister in their prospective towns.
And over the years, things have changed for both churches. We have adapted to the needs of our congregations and communities and taken advantage of the inventions and technologies that have been afforded us. Heck, we now have electricity in our sanctuaries, indoor plumbing in our churches, and telephones in our church offices. And I do not know about Trinitarian Congregational Church, but in my ten years as the pastor in Oldtown, I have yet to see a family arrive for worship on horseback.
Friends, just like times have changed since the 1700s and 1800s, the world and the way that our churches serve and minister in it continues to change too. So, if we truly are people of hope, then we need to start looking ahead. We need to stop waiting, thinking that things will eventually return to normal, and start imagining and planning for something even better!
Folks, the good news is, that as people of faith, we do not face the future alone. We step out into new beginnings together as individual members of our community, our local church, our denomination, and most importantly as the body of Christ! The time of complaining and feeling sorry for ourselves is over! And the time to dream and imagine and move ahead has come. I know we do not have all the answers. I know it is not like anything we have ever faced before. And I know that many of us will not be back in our sanctuaries for a long time. But please know that Pastor Bernie and I are trying our very best to lead our communities through this unprecedented time of new adventure.
But friends here is the bottom line. We can focus on what we do not have and what scares us and what we are worried about and what tomorrow might bring, or we can safely begin to dream and imagine a new way forward. We can use the gifts and talents and passions that we have in our congregations and the technology that this time in history affords us. But we need to work together. We need to support one another, and we need to find the courage to move forward in new and different ways.
Friends, be assured that no matter what we do, no matter what mistakes we make or wrong paths we venture down, God will always be there, not fixing everything for us, but constantly nudging us, guiding us, inspiring us, giving us the courage to take a chance and try something new, and loving us unconditionally each and every step of the way!
So, brothers and sisters in Christ, in the week ahead I urge you to start wondering and dreaming. Think about your church and your faith, and imagine new ways that you might experience both. Think about the founders of your church and their passionate dreams, and then think of all the new inventions and technological advances that can help us to be the church in new and exciting ways.
Finally, remember that we are all in this together. And most importantly that no matter what changes or what "new normals" we find, or what stumbling blocks we face along the way, there is nothing that can separate us from the love of God!
My friends, may it be so. Thanks be to God. Amen!