FIRST CONGREGATIONAL CHURCH
WELCOME TO OLDTOWN
North Attleborough, MA—December 25, 2022
Ministers: ALL of our Members and Friends
Pastor & Teacher: The Rev. Kelly Thibeault
Merry Christmas and Welcome to the Oldtown Church!
We are so glad that you have chosen to worship with us today on this Christmas Sunday. We invite you to join in on the bold print in the bulletin and to stand as you are able any time you see a ⇑. The restrooms are out the back door of the sanctuary to the right, as is the nursery, in case your little one needs a walkabout. Don't be afraid to ask questions, and please join us for fellowship after worship!
Please remember to mute your devices during worship.
---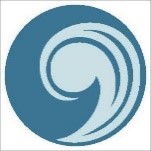 BREATHE
PRELUDE
GATHERING SONG
WELCOME / TODAY'S WORSHIP WAYS
CALL TO WORSHIP
For unto us a child is born,
Unto us a son is given.
Authority rests upon his shoulders,
And he is named
Wonderful Counselor,
Mighty God,
Everlasting Father,
Prince of Peace.
OPENING PRAYER
THE ABC's of CHRISTMAS
A, B, C, D, E, F
Carol: "O Little Town of Bethlehem"
O Little town of Bethlehem, how still we see thee lie.
Above thy deep and dreamless sleep, the silent stars go by
Yet in the dark street shineth, the everlasting light
The hopes and fears of all the years are met in Thee tonight.
G, H, I
Carol: "The First Noel"
The first Noel the angels did say
Was to certain poor shepherds in fields as they lay
In fields where they lay keeping their sheep,
On a cold winter's night that was so deep.
Noel, Noel, Noel, Noel. Born is the King of Israel.
J, K, L, M
Carol: "Away in a Manger"
Away in a manger, no crib for a bed,
The little Lord Jesus laid down his sweet head.
The stars in the sky looked down where he lay,
The little Lord Jesus, asleep on the hay.
N, O
SHARING OUR GIFTS
GIFT OF SONG
P
PASTORAL PRAYER
Our Father, who art in heaven, hallowed be thy name. Thy kingdom come. Thy will be done, on earth as it is in heaven. Give us this day our daily bread, and forgive us our debts as we forgive our debtors. And lead us not into temptation, but deliver us from evil, for Thine is the kingdom, and the power, and the glory, forever. Amen.
CHORAL RESPONSE
Q, R, S
Carol: "We Three Kings"
We three kings of Orient are,
Bearing gifts we traverse afar
Field and fountain, moor and mountain,
Following yonder star.
O, star of wonder, star of night,
Star with royal beauty bright
Westward leading, still proceeding,
Guide us to Thy perfect light.
T, U, V, W
Carol: "Silent Night"
Silent Night, Holy Night, all is calm, all is bright.
Round yon virgin mother and child,
Holy infant, so tender and mild,
Sleep in heavenly peace, sleep in heavenly peace.
V, W, X, Y, Z
BENEDICTION
BENEDICTION RESPONSE – "Joy to the World"
Joy to the world! The Lord is come.
Let earth receive her King.
Let every heart prepare Him room,
And heaven and nature sing (3x)
POSTLUDE
*** Our worship has ended; let our service begin! ***
---

The Oldtown Message
December 25, 2022
OLDTOWN CALENDAR
Sun Dec 25: NO HOUSEHOLD HUDDLE
~ Worship 10am MERRY CHRISTMAS
Sun Jan 1: NO HOUSEHOLD HUDDLE
~ Worship 10am HAPPY NEW YEAR
Check our Online Calendar for even more Oldtown, denominational, and local events, free webinars, and other resources!! Have something you'd like added to the calendar? Email calendar@oldtownucc.org with all the information, and we'll get it posted.
OLDTOWN PRAYER LIST
Gordon C., Kaya, Joan M, Carolyn D., Ed, Dawn, Lucy Elizabeth, Mark, Linda, Max D., Lynne, Carol, Kathy, Michelle, Peggy, Kathleen Z, Doug, Ray, Maureen, Rod, Jeanine, Joseph, Linda, John, Maryam, Jared, Nelson & Judy, Don, Linda, Bob, Katie & Scott, Roxanne, June, Phoebe, Lori, Edie, Doug, Ben, Drew, Levi, Sue, Elain, Stephen, Sandy, Trudy, Elizabeth, JoAnn, Linda, James, Sue, Janice, Alice, PT, Baby Luke, Jeanne.
(If you would like to add a name to our prayer list, drop a note in the offering plate, use our online prayer request form, or email Pastor Kelly at PastorKelly@oldtownucc.org)
---
UPCOMING SUNDAYS
NEW YEAR'S DAY!
Sunday, January 1, 2023! (No Household Huddle)
Join us for worship as we begin a new year filled with hope and possibilities! We will be imagining what 2023 might bring as we sink our fears and float our hopes.
EPIPHANY SUNDAY
Sunday, January 8, 2023
In honor of the magi who came bearing gifts for the Christ child, we will be celebrating with a baby shower during worship! You are invited to bring a baby item (diapers, rattles, onesies, bottles, etc.) Donations will be shared with new moms in our community.
---
STEWARDSHIP CORNER
Weekly Giving
Last week, the total giving was

$712.14

, which is $739.78 less than expected for the week.
Our total giving for the year is $8,900 less than we expected it to be.
MERRY CHRISTMAS from your stewardship ministry!!!
"So they went with haste and found Mary and Joseph and the child lying in the manger. When they saw this, they made known what had been told them about this child, and all who heard it were amazed at what the shepherds told them, and Mary treasured all these words and pondered them in her heart. The shepherds returned, glorifying and praising God for all they had heard and seen, just as it had been told them."
~ Luke 20:16-20 (NRSVUE)
---
Our worship is ended. Let our service begin.
Thank you for joining us for Christmas Eve worship tonight.
May you be filled with abundant hope, sacred peace, utter joy &
unconditional love this Christmas and always!
---
First Congregational Church, UCC of North Attleborough
(Oldtown Church)
675 Old Post Road, North Attleborough, MA 02760
508-695-1713
Pastor Kelly's email: PastorKelly@oldtownucc.org
Church Email: church@oldtownucc.org
Website: www.oldtownucc.org
YouTube: www.youtube.com/oldtownucc
Facebook: www.facebook.com/oldtownucc
Subscribe to our Friday Email Updates
Learn more about our denomination: www.ucc.org