FIRST CONGREGATIONAL CHURCH
WELCOME TO OLDTOWN
North Attleborough, MA — July 16, 2023
Ministers: ALL of our Members and Friends
Pastor & Teacher: The Rev. Kelly Thibeault
Welcome to the Oldtown Church!
We are so glad that you have chosen to worship with us today. We invite you to join in on the bold print in the bulletin and to stand as you are able any time you see a ⇑. The restrooms are out the back door of the sanctuary to the right, as is a little space in case your little one needs a walkabout. Don't be afraid to ask questions, and please join us for fellowship after worship!
Please remember to mute your devices during worship.
---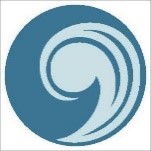 BREATHE
PRELUDE
GATHERING MUSIC
WELCOME
WORSHIP WAYS
TIME OF CENTERING (C#145)
Silent night, holy night; all is calm, all is bright.
Round yon virgin mother and child. Holy infant so tender and mild;
Sleep in heavenly peace, sleep in heavenly peace.
OPENING PRAYER
CALL TO WORSHIP
For unto us a child is born,
Unto us a son is given.
Authority rests upon his shoulders,
And he is named
Wonderful Counselor,
Mighty God,
Everlasting Father,
Prince of Peace.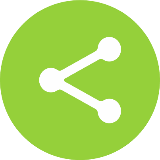 SHARE
⇑ HYMN C#148—"O Come All Ye Faithful" (verses 1-3)
TIME OF SHARING (C#119)
O Come, O Come, Emmanuel, and ransom captive Israel,
That mourns in lonely exile here, until the Son of God appear.
Rejoice, rejoice! Emmanuel shall come to thee, O Israel.
SCRIPTURE READING: Luke 2:1-12 (Oldtown Bible: NT 71)
---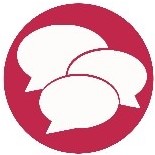 REFLECT
SERMON – "A Calm, Cool, Collected Look at Christmas"
PREPARING OURSELVES FOR PRAYER (C#144)
O Little Town of Bethlehem, descend on us, we pray;
Cast out our sin, and enter in; be born in us today.
We hear the Christmas angels the great glad tidings tell;
O come to us, abide with us, our Lord, Emmanuel.
PRAYERS OF THE PEOPLE and THE LORD'S PRAYER
Our Father, who art in heaven, hallowed be thy name. Thy kingdom come. Thy will be done, on earth as it is in heaven. Give us this day our daily bread. And forgive us our debts as we forgive our debtors. And lead us not into temptation, but deliver us from evil. For Thine is the kingdom, and the power, and the glory, forever. Amen.
CHORAL RESPONSE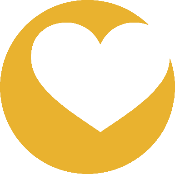 THANK
OFFERING OF OUR GIFTS
GIFT OF MUSIC
⇑ DOXOLOGY (C#151)
Then entered in those wise men three,
Full reverently upon their knee,
And offered there, in his presence,
Their gold and myrrh and frankincense.
Noel, Noel, Noel, Noel, born is the King of Israel.
⇑ PRAYER OF DEDICATION
FOR LOVE OF CHURCH
⇑ SENDING HYMN C#143—"Joy to the World"
⇑ BENEDICTION
⇑ BENEDICTION RESPONSE (C#167)
Go, tell it on the mountain, over the hills, and everywhere;
Go, tell it on the mountain, that Jesus Christ is born!!
POSTLUDE
*** Our worship has ended; let our service begin! ***
---

The Oldtown Message
July 16, 2023
OLDTOWN CALENDAR
Sun July 16: Worship 10am
Wed July 19: Coffee Connection 10am-noon
Sun July 23: Worship 10am
Wed July 26: Coffee Connection 10am-noon
Sat July 29: Pet Vaccination Clinic 11am-noon
Sun July 30: Worship 10am
Check our Online Calendar for even more Oldtown, denominational, and local events, free webinars, and other resources!! Have something you'd like added to the calendar? Email calendar@oldtownucc.org with all the information, and we'll get it posted.
---
OLDTOWN PRAYER LIST
Alice, Janice, Jeanne, Franke, Geddy, Wayne, June, Lynne, Celine, Stacey, Al, Bob, Edi, John, Katie, Lydia, Ben, Doug, Stephen, Kim, Beth, John, Perilene, Sheryl, Rose & Bill, Joanne, Michelle, Gloria, Tom, Mark, Patti, Marion, Gordon C., Skip, Phoebe, John, Jim, Barbara, James, Jean, Lynn, Cyndy, Maryam, Meena's "growing young minds," Karen, Marcia, Erica, Christina, Stephanie, Heather, Michelle, Richie, Brandon, Joe, Shane, Deborah, Nicole, Jasper, Armand, Dave, Carolyn, Bill, Ed, Doug G., Connie E., Britt, James & Aurora, Keli, Nadine, Roxanne, Rich, Tom, June, Nikki, Lee, Rhonda, Shawn.
Prayer requests can be placed in the offering plate, entered through our church website using our online prayer request form, or emailed to Pastor Kelly at PastorKelly@oldtownucc.org
---
MISSION COLLECTION
Next week is CARB WEEK!! We will be collecting:
pasta, rice, instant potatoes, etc.
Looking ahead:
July 30 – Undie Sunday – especially kid's undies and socks
Aug 6 – Personal Hygiene Week – soap, shampoo, deodorant
Aug 13 – Fruit Week – fruit snack cups, fruit roll-ups, fruit bars
Aug 20 – Cereal Week – hot or cold cereal, cereal bars
Aug 27 – Lunch Box Snack Week – cookies, pretzels, crackers
---
OLDTOWN UPDATE EMAIL
Do you get our Friday Email, aka "The Oldtown Update"? Our Oldtown Update is like a weekly newsletter that lets everyone know what is going on in Oldtown. If you do not receive it and would like to, drop a note in the offering plate with your email address or let Pastor Kelly know. Subscribe to our Friday Email Updates online or let Pastor Kelly know your email address.
---
STEWARDSHIP CORNER
Weekly Giving
Last week, we welcomed

48

in worship on Sunday, and our total giving to the church for the week was

$1,897.80

, which is

$643.08 more

than expected.
So far, this year's congregational giving is

$6,800 more

than we expected. Keep up the great work!!
Monthly Finances for June
Our fundraising for June was

$3.50 less

than expected for the month. Congratulations to the church committee for coming so close to hitting the budget number on the nose! And, of course, thanks to all who continue to support our fn
Our total income in June was $1,500 less than expected, reflecting that our "summer slowdown" has begun.
Also slowing down for the summer, our expenses in June were

$2,400 less

than expected.
For the year, our total income is $3,500 more than our total expenses! Let's keep this momentum going!!!
Thanks to everyone for supporting the mission of the church. Churches play a critical role in supporting not just congregations but their surrounding communities as well. With your continued generosity, new possibilities for outreach, spiritual growth, and fun are opening up here at Oldtown. Stay tuned for exciting things to come!!
They devoted themselves to the apostles' teaching and fellowship, to the breaking of bread and the prayers. Awe came upon everyone because many wonders and signs were being done through the apostles. All who believed were together and had all things in common; they would sell their possessions and goods and distribute the proceeds to all, as any had need. Day by day, as they spent much time together in the temple, they broke bread at home and ate their food with glad and generous hearts, praising God and having the goodwill of all the people. And day by day the Lord added to their number those who were being saved.
~ Acts 2:42-47 (NRSVUE)
---
First Congregational Church, UCC of North Attleborough
(Oldtown Church)
675 Old Post Road, North Attleborough, MA 02760
508-695-1713
Pastor Kelly's email: PastorKelly@oldtownucc.org
Church Email: church@oldtownucc.org
Website: www.oldtownucc.org
YouTube: www.youtube.com/oldtownucc
Facebook: www.facebook.com/oldtownucc
Subscribe to our Friday Email Updates
Learn more about our denomination: www.ucc.org