FIRST CONGREGATIONAL CHURCH
WELCOME TO OLDTOWN
North Attleborough, MA — March 12, 2023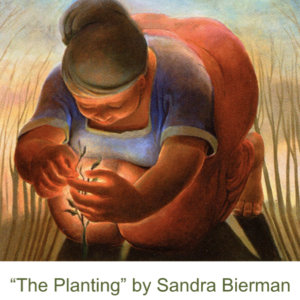 Ministers: ALL of our Members and Friends
Pastor & Teacher: The Rev. Kelly Thibeault
Welcome to the Oldtown Church!
We are so glad that you have chosen to worship with us today. We invite you to join in on the bold print in the bulletin and to stand as you are able any time you see a ⇑. The restrooms are out the back door of the sanctuary to the right, as is the nursery, in case your little one needs a walkabout. Don't be afraid to ask questions, and please join us for fellowship after worship!
Please remember to mute your devices during worship.
---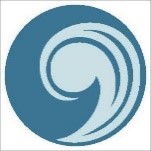 BREATHE
PRELUDE
GATHERING MUSIC
WELCOME / WORSHIP WAYS
TIME OF CENTERING
Beautiful, beautiful, Jesus makes beautiful,
Jesus makes beautiful, life of my life.
Tenderly, touching me, making my eyes to see,
Jesus makes beautiful, life of my life.
OPENING PRAYER
What things do you need to let go of to be fully present today?
CALL TO WORSHIP
The Word of God is planted in our hearts.
May our hearts be receptive to the Word.
The Love of God rains down on us.
May our souls soak in the wonder of God's love.
The Breath of God blows softly within us.
May our minds be stirred by the power of God's spirit.
HONEST QUESTIONS
TIME OF REFLECTION
What expectations of productivity are holding you captive? And how might taking time to nurture yourself help?
COMPASSIONATE RESPONSE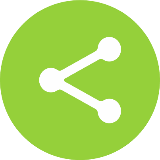 SHARE
⇑ HYMN C#59—"This Is My Father's World"
TIME OF SHARING
Open our eyes, Lord; we want to see Jesus.
To reach out and touch Him and say that we love Him.
Open our ears, Lord, and help us to listen.
Open our eyes, Lord; we want to see Jesus.
SCRIPTURE READING: Luke 13:6-9 (Oldtown Bible: NT 92)
---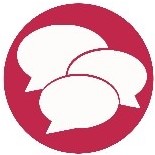 REFLECT
SERMON – "This is My Father's World"
PREPARING OURSELVES FOR PRAYER
In moments like these, I sing out a song. I sing out a love song to Jesus. In moments like these, I lift up my hands. I lift up my hands to the Lord. Singing, "I love You, Lord." Singing, "I love You, Lord." Singing, "I love You, Lord. I love You."
PRAYERS OF THE PEOPLE and THE LORD'S PRAYER
Our Father, who art in heaven, hallowed be thy name. Thy kingdom come. Thy will be done, on earth as it is in heaven. Give us this day our daily bread. And forgive us our debts as we forgive our debtors. And lead us not into temptation, but deliver us from evil. For Thine is the kingdom, and the power, and the glory, forever. Amen.
CHORAL RESPONSE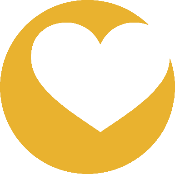 THANK
OFFERING OF OUR GIFTS
GIFT OF MUSIC
⇑ DOXOLOGY
Praise God from whom all blessings flow.
Praise God all creatures here below,
Praise God above, Ye heavenly host.
Creator, Christ and Holy Ghost! Amen.
⇑ PRAYER OF DEDICATION
FOR LOVE OF CHURCH
⇑ SENDING HYMN C#638—"In the Bulb, There is a Flower"
⇑ BENEDICTION
⇑ BENEDICTION RESPONSE (C#434)
God be with you 'til we meet again.
Loving counsel, guide, uphold you,
With a shepherd's care enfold you,
God be with you 'til we meet again.
'Til we meet, 'til we meet,
'Til we meet at Jesus' feet,
'Til we meet, 'til we meet,
God be with you 'til we meet again.
POSTLUDE
*** Our worship has ended; let our service begin! ***
---

The Oldtown Message
March 12, 2023
OLDTOWN CALENDAR
Sun Mar 12: Worship 10am
Wed Mar 15: Coffee Connection 10am-noon
~ Church Committee Meeting 7pm
Sat Mar 18: Pet Clinic 11am-noon
~ Come & Sing – Oldtown Singers Music Rehearsal 2pm
Sun Mar 19: Household Huddle 9am
~ Worship 10am
Tue Mar 21: Hands On: Food, Faith, and Fun! "Quesadillas and Communion" 6pm
Wed Mar 22: Music Ministry Meeting 7pm
Check our Online Calendar for even more Oldtown, denominational, and local events, free webinars, and other resources!! Have something you'd like added to the calendar? Email calendar@oldtownucc.org with all the information, and we'll get it posted.
---
OLDTOWN PRAYER LIST
Alice, Janice, Jeanne, Franke, Geddy, Wayne, June, Lynne, Celine, Stacey, Al, Bob R., Edi, John, Katie, Lydia, Ben, Doug, Stephen, Kim, Beth, John, Perilene, Sheryl, Rose & Bill, Joanne, Michelle, Gloria, Tom, Mark, Patti M., Marion, Gordon C., Skip, Phoebe, Elizabeth
Prayer requests can be placed in the offering plate, entered through our church website using our online prayer request form, or emailed to Pastor Kelly at PastorKelly@oldtownucc.org
---
DO YOU LIKE TO SING?
Come join us on Saturday, March 18th, at 2:00 pm in the sanctuary to sing and practice a few new hymns. We will be practicing a few new songs for our "Oldtown Singers" to share in worship, but you don't need to perform if you come…
Just "Come & Sing!"
---
QUESADILLAS & COMMUNION
In February, we had so much fun at our Pancake Supper and Bible Trivia Night that we are going to try a few more nights of "Hands-on Food, Faith, and Fun!" These events are open to ALL AGES, and ALL ARE WELCOME!
This month we will be learning more about Communion. What is it? What does it mean? Why do we do it? And what did Jesus teach us about it? This is a free event, but we are asking everyone to sign up just so we know how much food to buy. There is a sign-up sheet in Maxcy Hall, or you can email PastorKelly@oldtownucc.org
---
STEWARDSHIP CORNER
Weekly Giving
Last week, our total offering to the church was

$1,932.43

, which is

$677.71 more

than expected.
Our congregational giving so far this year is

$2,000 more

than we expected. Keep up the great work!!
Though our traditional New England "late winter" continues to bring snow flurries, our thoughts begin to turn to spring at this time of year. Spring is a time of renewal, enjoying the burst of new energy and finding ways to use and amplify that energy in the joy that renewal brings. There is a great deal of new energy here in Oldtown and around the world! Keep your eyes open for opportunities to try something new or even something old you may not have done in a while. You just might be surprised at the joy in the outcome!
For surely you have heard about him and were taught in him, as truth is in Jesus, to put away your former way of life, your old self, corrupt and deluded by its lusts, and to be renewed in the spirit of your minds, and to clothe yourselves with the new self, created according to the likeness of God in true righteousness and holiness.
~ Ephesians 4:21-24 (NRSVUE)
---
First Congregational Church, UCC of North Attleborough
(Oldtown Church)
675 Old Post Road, North Attleborough, MA 02760
508-695-1713
Pastor Kelly's email: PastorKelly@oldtownucc.org
Church Email: church@oldtownucc.org
Website: www.oldtownucc.org
YouTube: www.youtube.com/oldtownucc
Facebook: www.facebook.com/oldtownucc
Subscribe to our Friday Email Updates
Learn more about our denomination: www.ucc.org