FIRST CONGREGATIONAL CHURCH
WELCOME TO OLDTOWN
North Attleborough, MA—March 6, 2022
Ministers: ALL of our Members and Friends
Pastor & Teacher: The Rev. Kelly Thibeault
Pianist: Ellen Kingman
Welcome to the Oldtown Church!
We are so glad that you have chosen to worship with us today. We invite you to join in on the bold print in the bulletin and to stand as you are able any time you see a ⇑. The restrooms are out the back door of the sanctuary to the right, as is the nursery in case your little one needs a walkabout. Don't be afraid to ask questions, and please join us for fellowship after worship!
Please remember to mute your devices during worship.
---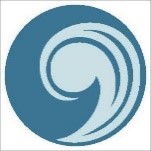 BREATHE
GATHERING MUSIC
WELCOME AND TIME OF CENTERING
Gathered here in the mystery of the hour.
Gathered here in one strong body.
Gathered here in the struggle and the power.
Spirit draw near.
WORSHIP WAYS
CALL TO WORSHIP
Who are we?
We are disciples, followers of Jesus.
How do we live out our faith?
With fairness and dignity.
How shall we treat our neighbor?
With compassion and love.
Come, let us worship God.
Yes! Let us worship God together!
OPENING PRAYER
---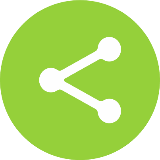 SHARE
⇑ HYMN C#180—"Lord Who Throughout These Forty Days"
⇑ TIME OF SHARING
Open our eyes Lord, we want to see Jesus.
To reach out and touch Him, and tell Him we love Him.
Open our ears Lord, and help us to listen.
Open our eyes Lord, we want to see Jesus.
SCRIPTURE READING: Luke 4:1-15, NRSV (Oldtown Bible: NT 74)
What stood out for you in today's reading? What questions did it raise?
---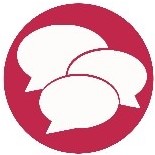 REFLECT
SERMON—"Coming Home"
Coming home, what are you looking forward to?
PREPARING OURSELVES FOR PRAYER
In moments like these, I sing out a song,
I sing out a love song to Jesus.
In moments like these, I lift up my hands,
I lift up my hands to the Lord.
Singing, I love You, Lord.
Singing, I love You, Lord.
Singing, I love You, Lord. I love You.
PRAYERS OF THE PEOPLE and THE LORD'S PRAYER
Our Father, who art in heaven, hallowed be Thy name. Thy kingdom come. Thy will be done, on earth as it is in heaven. Give us this day our daily bread, and forgive us our debts, as we forgive our debtors. And lead us not into temptation, but deliver us from evil. For Thine is the kingdom, and the power, and the glory, forever. Amen.
CHORAL RESPONSE
---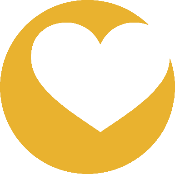 THANK
OFFERING OF OUR GIFTS
GIFT OF MUSIC
⇑ DOXOLOGY
Praise God from whom all blessings flow.
Praise God all creatures here below.
Praise God above, Ye heavenly host.
Creator, Christ, and Holy Ghost. Amen.
⇑ PRAYER OF DEDICATION
CELEBRATION OF COMMUNION
Song of Preparation
The Sacred Story
The Invitation
The Blessing of the Elements
Sharing of the Bread and Cup
PRAYER OF THANKSGIVING
Gracious God, we thank you for this meal and for all the ways you nourish us. Grow in us that we may nourish others. Sustain us as we press toward the goal of your call in Christ Jesus. Amen.
WORK OF THE CHURCH
⇑ SENDING HYMN—C#340 "Softly and Tenderly"
⇑ BENEDICTION
⇑ BENEDICTION RESPONSE
We are one in the Spirit, we are one in the Lord.
We are one in the Spirit, we are one in the Lord,
And we pray that all unity may one day be restored:
And they'll know we are Christians by our love, by our love,
Yes, they'll know we are Christians by our love.
POSTLUDE
---

The Oldtown Message
February 27, 2022
OLDTOWN CALENDAR
Sun March 6: In-Person Worship 10am
  ~ Coffee Hour resumes after worship
Wed March 9: Coffee Connection 10am
Sun March 13: In-Person Worship 10am
  ~ Scout Sunday
  ~ Missions meeting after worship
Tue March 15: Church Committee Meeting 7pm
Sun March 20: In-Person Worship 10am
Sun March 27: In-Person Worship 10am
  ~ New Members Sunday
Check our Online Calendar for even more church events!! Have something you'd like added to the calendar? Email calendar@oldtownucc.org with all the information and we'll get it posted.
COFFEE CONNECTION
On Wednesday, March 9th at 10am, we are going to get back to our Coffee Connections! All are welcome to come to the church for coffee and fellowship. There is no set program, just a time to visit with one another.
OLDTOWN PRAYER LIST
Sue & Steve, Gordon C., Kaya, Kyle, Joan M, Cindi B., Nora, Ellie, Joni, Carolyn D., Ed, Dawn, Sam and Nicole, Lucy Elizabeth, Cody, the people of Ukraine and all those in harm's way.
(If you would like to add a name to our prayer list, drop a note in the offering plate or email Pastor Kelly at PastorKelly@oldtownucc.org)
---
STEWARDSHIP CORNER
Offering last week:
$1,007.80
$444.12 less than budget
Offering 2022 to date:
$2,650 less than budget
To-Date as of End of January (8% of year)
Fund Raising:
$0.00 (0% of annual budget)
Total Budgeted Income:
$5,734.70 (5.8% of annual budget)
Total Budgeted Expenses:
$7,696.15 (6.9% of annual budget)
Non-Budgeted Income:
$148.00
Non Budgeted Expenses:
$50.00
Total Shortfall for 2022:
$1,863.45
"… greater than the sum of its parts." It's a common phrase we hear applied to many different things, and yet it is true in most circumstances. As we continue to resume gathering together in person for worship and fellowship, let us be mindful of the ways in which we can be more than we were apart. Rather than just stopping at being happy that we are together again, take time to dream about what that could really mean and what it could bring about in our community and in our world.
"And let us consider how to stir up one another to love and good works, not neglecting to meet together, as is the habit of some, but encouraging one another, and all the more as you see the Day drawing near."
~ Hebrews 10:24-25 (ESV)
---
First Congregational Church, UCC of North Attleborough
(Oldtown Church)
675 Old Post Road, North Attleborough, MA 02760
508-695-1713
Pastor Kelly's email: PastorKelly@oldtownucc.org
Church Email: church@oldtownucc.org
Website: www.oldtownucc.org
YouTube: www.youtube.com/oldtownucc
Facebook: www.facebook.com/oldtownucc
Subscribe to our Friday Email Updates
Learn more about our denomination: www.ucc.org