FIRST CONGREGATIONAL CHURCH
WELCOME TO OLDTOWN
North Attleborough, MA — November 12, 2023
FOUNDERS DAY
It is awe-inspiring to think of all that has happened in Oldtown over the last three hundred and eleven years. Our church began sixty four years before the signing of the Declaration of Independence; therefore, our founders were British citizens! Since our church began, the steam engine was invented, let alone cars and airplanes. Our members lived through the American Revolution and the Civil War, they saw the abolishment of slavery, the invention of electricity, and the telephone; and they survived the Great Depression. Through it all, our church has been a place of support and inspiration for the Attleboro area. Our church has been served by 35 settled pastors and our doors have been open for worship on more than 16,000 Sundays! Our church family has lived through good times and bad; experiencing plenty and want; but through it all we have stood firm on the gospel always striving to bring the light of Christ to the world!
Ministers: ALL of our Members and Friends
Pastor & Teacher: The Rev. Kelly Thibeault
Welcome to the Oldtown Church!
We are so glad that you have chosen to worship with us today. We invite you to join in on the bold print in the bulletin and to stand as you are able any time you see a ⇑. The restrooms are out the back door of the sanctuary to the right, as is a little space in case your little one needs a walkabout. Don't be afraid to ask questions, and please join us for fellowship after worship!
Please remember to mute your devices during worship.
---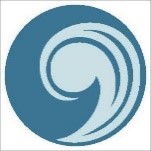 BREATHE
GATHERING MUSIC
WELCOME
WORSHIP WAYS
TIME OF CENTERING
Gathered here in the mystery of the hour,
Gathered here in one strong body,
Gathered here in the struggle and the power,
Spirit, draw near.
CALL TO WORSHIP
We come today to celebrate.
We celebrate this church and its community.
We come today to give thanks.
We give thanks to God for our history and for the light that shines forth from Oldtown.
We come today to worship.
Let us sing and praise God who blesses us and our journey.
A MOMENT TO LET GO
OPENING PRAYER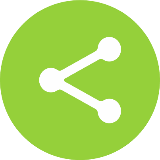 SHARE
⇑ HYMN C#284—"Gather Us In"
TIME OF SHARING (C#323)
Open our eyes, Lord, we want to see Jesus,
To reach out and touch Him,
And say that we love Him.
Open our ears, Lord, and help us to listen
Open our eyes, Lord, we want to see Jesus
SCRIPTURE READING: Mark 12:38-44 (Oldtown Bible: NT 275)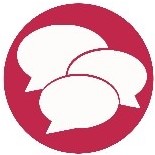 REFLECT
SERMON – "We All Do Our Part… the spirit in which we give"
PREPARING OURSELVES FOR PRAYER
In moments like these, I sing out a song,
I sing out a love song to Jesus.
In moments like these, I lift up my hands,
I lift up my hands to the Lord.
Singing, I love You, Lord. Singing, I love You, Lord.
Singing, I love You, Lord. I love You.
PRAYERS OF THE PEOPLE and THE LORD'S PRAYER
Our Father, who art in heaven, hallowed be thy name. Thy kingdom come. Thy will be done, on earth as it is in heaven. Give us this day our daily bread. And forgive us our debts as we forgive our debtors. And lead us not into temptation, but deliver us from evil. For Thine is the kingdom, and the power, and the glory, forever. Amen.
CHORAL RESPONSE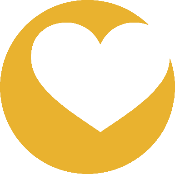 THANK
OFFERING OF OUR GIFTS
GIFT OF MUSIC
⇑ DOXOLOGY
Praise God from whom all blessings flow.
Praise God, all creatures here below,
Praise God above, Ye heavenly host.
Creator, Christ, and Holy Ghost! Amen.
⇑ PRAYER OF DEDICATION
FOR LOVE OF CHURCH
⇑ SENDING HYMN C#606—"God Whose Giving Knows No Ending"
⇑ BENEDICTION
⇑ BENEDICTION RESPONSE (C#434)
Sent forth by God's blessing, our true faith confessing,
The people of God from this dwelling take leave.
The service is ended. O now be extended
the fruits of our worship in all who believe.
The seed of the teaching, receptive hearts reaching
Shall blossom in action for God and for all.
God's grace did invite us, and love shall unite us,
to work for God's realm and to answer the call.
POSTLUDE
*** Our worship has ended; let our service begin! ***
---

The Oldtown Message
November 12, 2023
OLDTOWN CALENDAR
Sun Nov 12: Household Huddle 9am
~ Worship 10am – Founders Day
~ Come and Sing after worship
Wed Nov 15: Coffee Connection 10am – noon
~ Church Committee meeting 7pm
Sat Nov 18: Pet Vaccination Clinic 11am – noon
Sun Nov 19: Household Huddle 9am
~ Worship 10am – Pledge / Promise Sunday
Wed Nov 22: Coffee Connection 10am – noon
Thu Nov 23: HAPPY THANKSGIVING!
Sun Nov 26: Household Huddle 9am
~ Worship 10am – Hanging of the Greens
Check our Online Calendar for even more Oldtown, denominational, and local events, free webinars, and other resources!! Have something you'd like added to the calendar? Email calendar@oldtownucc.org with all the information, and we'll get it posted.
---
OLDTOWN PRAYER LIST
Alice, Jeanne, Franke, Geddy, Wayne, June, Lynne, Celine, Stacey, Al, Bob, Edi, John, Katie, Lydia, Ben, Doug, Stephen, Kim, Beth, Perilene, Sheryl, Joanne, Michelle, Gloria, Tom, Mark, Patti, Marion, Phoebe, Jim, Barbara, James, Jean, Cyndy, Maryam, Marcia, Erica, Christina, Stephanie, Heather, Michelle, Brandon, Joe, Shane, Deborah, Nicole, Jasper, Armand, Dave, Carolyn, Bill, Doug, Connie, Peter, Keli, Nadine, Rich, Tim, Nikki, Rhonda, Shawn, Nicholas, Mel, Peter, Jayne, Steve, Daniel, Sam, Jill, Shirley, Lynn, Alan & Paula, Denise, Patrick, Scott, Hailey, Carole, Duane, Kevin, Richie, Judy, Roxanne, John, our new migrant neighbors, Mark, Nancy & Chris, Jackie, Cindi, Ray, Stan, Edmond, and the family & friends of Karen Pare.
---
A BIG THANK YOU!!!
Thank you to everyone who helped make this year's Fall Fair such a great success!! Well done you good and faithful servants!
---
OLDTOWN UPDATE EMAIL
Do you get our Friday Email, aka "The Oldtown Update"? Our Oldtown Update is like a weekly newsletter that lets everyone know what is going on in Oldtown. If you do not receive it and would like to, drop a note in the offering with your email address or let Pastor Kelly know. Subscribe to our Friday Email Updates online, or let Pastor Kelly know your email address.
---
STEWARDSHIP CORNER
Weekly Giving
Last week, we welcomed 60 people in worship on Sunday, and our total giving to the church for the week was

$2,351.14

, which is

$1,096.42 more

than expected.
So far, this year's congregational giving is

$13,100 more

than we expected. Keep up the great work!!
Thanks to all who helped with this year's Fall Fair! Working together, we welcomed many folks from the community through our doors and put smiles on many faces. That is what makes all the hard work worth the effort–sharing Christ's hospitality and joy with new and old friends.
Like good stewards of the manifold grace of God, serve one another with whatever gift each of you has received. Whoever speaks must do so as one speaking the very words of God; whoever serves must do so with the strength that God supplies, so that God may be glorified in all things through Jesus Christ. To him belong the glory and the power forever and ever. Amen.
   ~ 1 Peter 4:10-11 (NRSVUE)
---
First Congregational Church, UCC of North Attleborough
(Oldtown Church)
675 Old Post Road, North Attleborough, MA 02760
508-695-1713
Pastor Kelly's email: PastorKelly@oldtownucc.org
Church Email: church@oldtownucc.org
Website: www.oldtownucc.org
YouTube: www.youtube.com/oldtownucc
Facebook: www.facebook.com/oldtownucc
Subscribe to our Friday Email Updates
Learn more about our denomination: www.ucc.org