FIRST CONGREGATIONAL CHURCH
SNOW DAY WORSHIP
North Attleborough, MA — January 20, 2019
Since September, we have been following the Household Huddle model, teaching families and individuals alike that worship can happen anywhere. A snow day is a perfect example of why it's important to have a practice like this.
This post will will walk you through a simple Household Huddle. So find a comfy place to gather with family or to sit quietly by yourself, and follow the steps below.
BREATHE
Take a deep breath and allow yourself to be present in the moment, and listen to a Centering Song – Will You Come and Follow Me.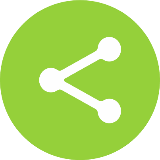 SHARE
Today's Scripture reading is Matthew 4:18-22:
Jesus Calls the First Disciples
As he walked by the Sea of Galilee, he saw two brothers, Simon, who is called Peter, and Andrew his brother, casting a net into the sea—for they were fishermen. And he said to them, "Follow me, and I will make you fish for people." Immediately they left their nets and followed him. As he went from there, he saw two other brothers, James son of Zebedee and his brother John, in the boat with their father Zebedee, mending their nets, and he called them. Immediately they left the boat and their father, and followed him.
~ Matthew 4:18-22 (NRSV)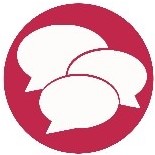 REFLECT
In today's scripture lesson, good news abounds for us! Because just like the disciples that day at the seashore, Jesus invites us to follow him too. And the good news is, he doesn't ask to see our references.
He doesn't ask why we want to follow him or how hard we plan on working.
We don't have to tell him about the experience we have or pretend to be something that we are not.
He simply says, "Follow me."
Whoever you are and wherever you are on life's journey, "Follow me."
Whatever you've done or whatever you've left undone, "Follow me."
Whether you have been successful in the past, or whether your road has been filled with stumbling block after stumbling block, "Follow me."
Whether you know about the Bible or about what it means to live a life of faith, or whether you wonder where you belong and what it all means, "Follow me."
Friends, the good news about following Jesus is that we don't need to have to have all the answers.  We don't need to have our lives together. We don't need to have attended bible studies or studied Greek and Hebrew. We don't need to have a lot of money or be accepted by society.
We simply need to choose to follow him.
Take a few minutes to think to yourself, or to share with those around you, ways that you can follow Jesus.
What kinds of things are easy to do?
And what might be more difficult?
If you were with Peter, Andrew, James, and John at the beach that day, how would you have answered Jesus?
What if you see him the in the grocery store tomorrow?
Want to be more creative?
Get a few pieces of paper and some crayons. Trace your foot or a shoe on the paper, and write words or draw pictures of things that you can do that help you to follow Jesus.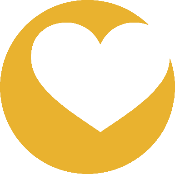 THANK
To bring your Huddle to a close, take a few minutes to think of the things that you are thankful for. If you are gathered with a group, thank someone for something that they have done or shared with you. And then take a minute to thank God:
Gracious God, thank you for today's household huddle time and the reminder that worship can happen any time and any place. Thank you for granting me warmth and safety in the storm and for your love that never ends. Be with those who are struggling today and help me to make good choices as I try my best to follow you. All this I pray in Jesus name. Amen!
Our worship has ended… Let our service begin!