FIRST CONGREGATIONAL CHURCH
WELCOME TO OLDTOWN
North Attleborough, MA — December 16, 2018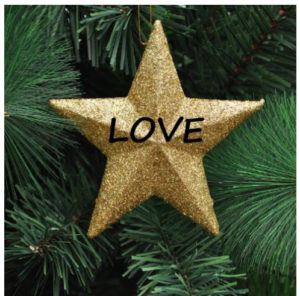 Ministers: ALL of our Members and Friends
Pastor & Teacher: The Rev. Kelly Thibeault
Pastoral Intern: Amie McCarthy
Pianist: Suzanne Sheppard
Welcome to the Oldtown Church!
We are so glad that you have chosen to worship with us today. We invite you to join in on the bold print in the bulletin and to stand as you are able any time you see a "*". The restrooms are out the back door of the sanctuary to the right, as is the nursery in case your little one needs a walkabout. Don't be afraid to ask questions, and please join us for coffee and refreshments after worship!
Please remember to mute your devices during worship.
---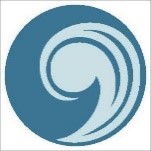 BREATHE
PRELUDE
INTROIT — "Love Came Down at Christmas"
WELCOME / TIME OF CENTERING
CALL TO WORSHIP
You are loved!
But sometimes I make mistakes.
You are loved!
But sometimes I get busy and can't hear God's voice.
You are loved!
But what if I lose my way?
You are loved!
Thank you God for your redeeming grace and for loving me no matter what!
INVOCATION
SILENT NIGHT
Silent night, holy night.
Son of God, love's pure light.
Radiant beams from Thy holy face,
With the dawn of redeeming grace.
Jesus, Lord at Thy birth.
Jesus, Lord at Thy birth.
LIGHTING OF THE ADVENT WREATH
We continue this season of waiting by lighting the third candle, anticipating the light of the star that shone over Bethlehem.
Uplifting God, we open ourselves to hear your call today to recognize your love all around us, making our lives, our families, our communities, and our world a brighter place.
Fill us with your peace and light, make the world so calm and bright. Amen.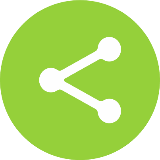 SHARE
*HYMN—C#165 "Once in Royal David's City"
*SHARING THE PEACE OF CHRIST
Open our eyes, Lord, we want to see Jesus,
To reach out and touch Him and say that we love Him.
Open our ears, Lord, and help us to listen.
Open our eyes, Lord, we want to see Jesus.
SCRIPTURE—John 1:1-5, 14, 16 (NRSV)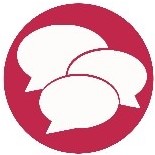 REFLECT
PREPARING OURSELVES FOR PRAYER
In moments like these, I sing out a song,
I sing out a love song to Jesus.
In moments like these, I lift up my hands.
I lift up my hands to the Lord.
Singing, "I love you, Lord."
Singing, "I love you, Lord."
Singing, "I love you, Lord. I love you."
PRAYERS OF THE PEOPLE and the LORD'S PRAYER
Our Father, who art in heaven, hallowed be thy name. Thy kingdom come. Thy will be done, on earth as it is in heaven. Give us this day our daily bread. And forgive us our debts, as we forgive our debtors. And lead us not into temptation, but deliver us from evil. For Thine is the kingdom, and the power, and the glory, forever. Amen.
CHORAL RESPONSE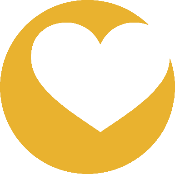 THANK
OFFERING OF OUR GIFTS
GIFT OF MUSIC—"Lift Up Your Heads, O Mighty Gates"
*THE DOXOLOGY (Old Hundredth)
Praise God from whom all blessings flow.
Praise God all creatures here below.
Praise God above, ye heavenly host,
Creator, Christ, and Holy Ghost. Amen!
*PRAYER OF DEDICATION
TIME OF ANNOUNCEMENTS
*SENDING HYMN: C#150—"Hark, the Herald Angels Sing"
*BENEDICTION
*BENEDICTION RESPONSE
Carry your candle, run to the darkness.
Seek out the hopeless, confused and torn.
Hold out your candle for all to see it.
Take your candle, go light your world.
Take your candle, go light your world.
POSTLUDE
Our worship has ended… Let our service begin!
Please join us for coffee and fellowship in Maxcy Hall following worship!
---

 The Oldtown Message
OLDTOWN CALENDAR
Today: Household Huddle 9am
– Worship 10am
Dec 18: Coffee Connection 10-noon
– Office Hours 10-2
Dec 20: Office hours 10-2
Dec 23: Household Huddle 9am
– Worship 10am
Dec 24: Candlelit Christmas Eve Service 7pm
IN NEED OF OUR PRAYERS
Mark, Ed, Sue, Steve, Kerri, Cindy, Gordon, Kristen, Susan, Fran, Maryam, Meena, Marjon, Brooks, Hannah, the Lumi family
If you would like to add a name to our prayer list, please fill out a prayer card and drop it in the offering plate, or use our online prayer request form.
POINSETTIA ORDERS
Poinsettia orders must be in TODAY. All Poinsettias are $10 and will be decorating our sanctuary on December 23rd.
TUESDAY MORNING COFFEE CONNECTION
Tuesdays during Advent from 10-noon, Pastor Kelly will have the coffee on! If you are looking for something to do, feel free to come share a little fellowship time at the church.
PLEDGE AND PROMISE CARDS
If you didn't get a chance to fill out a Pledge and Promise card for 2019, it's not too late! Forms can be found where you get your bulletin and dropped in the offering plate. Our pledges and promises help the church to plan for next year's budget.

NEW MEMBERS
We will be having a New Member Sunday in January before our Annual Meeting. If you would like to learn more about what it means to be a member of the church or are interested in joining. Please see Pastor Kelly.

UCC MEMBERSHIP DUES
Because of our polity and the way that our denomination works, we do not receive financial support from our denomination. On the contrary, we give money to support our denomination. Each year our church pays about $20 per member. That is a budget line of about $1800. If you are a member in Oldtown and would like to pay your own membership dues, please feel free put $20 in one of the pew envelopes and mark it "Membership Dues" or write a check and write "Membership Dues" on the memo line.
STEWARDSHIP CORNER
Offering last week:
$1,173.29
$112.10 less than budget
Offering to date:
$0.42 less than budget
Fund Raising
(end of November):
$1,100 less than budget
Total Budgeted Income
(end of November):
$750 more than budget
Total Budgeted Expense
(end of November):
$4,000 less than budget
YEARLY PROGRESS AS OF NOVEMBER
Congregational Giving
$63,500
of
$71,000
Fundraising
$21,200
of
$23,500
Other Budgeted Income
$11,100
of
$11,450
Total Budgeted Income
$95,800
of
$105,950
Total Budgeted Expense
$95,600
of
$110,455
Non-budgeted Inc – Exp
– $60
CURRENT
$140 GAIN
Did You Know?
With our Fall Harvest Fair and our Winter Vendor Fair, we are finishing the year strong for fundraising. Big thanks to all who work so hard throughout the year on our fundraising efforts!! We look forward to another great year of new ideas, time-honored traditions, and lots of rewarding hard work!
"When they saw that the star had stopped, they were overwhelmed with joy. On entering the house, they saw the child with Mary his mother; and they knelt down and paid him homage. Then, opening their treasure chests, they offered him gifts of gold, frankincense, and myrrh."
~ Matthew 2:10-11 (NRSV)