FIRST CONGREGATIONAL CHURCH
WELCOME TO OLDTOWN
North Attleborough, MA—December 18, 2022
Ministers: ALL of our Members and Friends
Pastor & Teacher: The Rev. Kelly Thibeault
Welcome to the Oldtown Church!
We are so glad that you have chosen to worship with us today. We invite you to join in on the bold print in the bulletin and to stand as you are able any time you see a ⇑. The restrooms are out the back door of the sanctuary to the right, as is the nursery, in case your little one needs a walkabout. Don't be afraid to ask questions, and please join us for fellowship after worship!
Please remember to mute your devices during worship.
---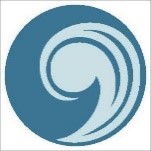 BREATHE
PRELUDE
GATHERING SONG
WELCOME / WORSHIP WAYS
CENTERING TIME
I believe there are angels among us,
Sent down to us, from somewhere up above.
They come to you and me in our darkest hours
To show us how to live, to teach us how to give,
To guide us with a light of love.
CALL TO WORSHIP
Do you see it?
See what? I'm too busy.
Do you see it?
What are you talking about?
Do you see it?
No, I don't have time.
Do you see it?
Yes! God's love is all around us. How did we miss it?
OPENING PRAYER
LIGHTING THE CANDLE OF LOVE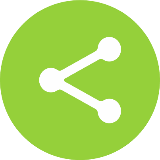 SHARE
⇑ HYMN C#149—"Angels from the Realms of Glory"
⇑ TIME OF SHARING
Open our eyes, Lord. We want to see Jesus,
To reach out and touch Him, and tell Him we love Him.
Open our ears Lord, and help us to listen.
Open our eyes, Lord. We want to see Jesus.
SCRIPTURE READING: Luke 2:1-20 (Oldtown Bible: NT 1)
---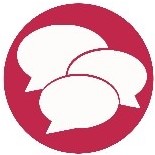 REFLECT
SERMON – "This Will Be a Sign"
PREPARING OURSELVES FOR PRAYER
O Little Town of Bethlehem, descend on us we pray;
Cast out our sin and enter in; be born in us today.
We hear the Christmas angels, the great glad tidings tell;
O come to us, abide with us, our Lord Emmanuel.
PRAYERS OF THE PEOPLE and THE LORD'S PRAYER
Our Father, who art in heaven, hallowed be Thy name. Thy kingdom come. Thy will be done, on earth as it is in heaven. Give us this day our daily bread, and forgive us our debts, as we forgive our debtors. And lead us not into temptation, but deliver us from evil. For Thine is the kingdom, and the power, and the glory, forever. Amen.
CHORAL RESPONSE
---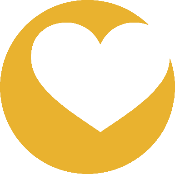 THANK
OFFERING OF OUR GIFTS
GIFT OF MUSIC
⇑ DOXOLOGY
Then entered in those wise men three,
Full reverently upon their knee,
And offered there, in his presence,
Their gold and myrrh and frankincense.
Noel, Noel, Noel, Noel, born is the King of Israel.
⇑ PRAYER OF DEDICATION
FOR THE LOVE OF THE CHURCH
⇑ SENDING HYMN—C#155 "Angels We Have Heard on High"
⇑ BENEDICTION
⇑ BENEDICTION RESPONSE
I believe there are angels among us,
Sent down to us from somewhere up above.
They come to you and me in our darkest hours,
To show us how to live, to teach us how to give,
To guide us with a light of love.
POSTLUDE
*** Our worship has ended; let our service begin! ***
---

The Oldtown Message
December 18, 2022
OLDTOWN CALENDAR
Sun Dec 18: Household Huddle 9am
~ Worship 10am, Advent 4
~ Christmas Caroling 4pm
Wed Dec 21: Coffee Connection 10am-noon
~ Longest night / Blue Christmas Service 7pm
Sat Dec 24: Candlelit Christmas Eve Service – 7pm
Sun Dec 25: NO HOUSEHOLD HUDDLE
~ Worship 10am MERRY CHRISTMAS
Check our Online Calendar for even more Oldtown, denominational, and local events, free webinars, and other resources!! Have something you'd like added to the calendar? Email calendar@oldtownucc.org with all the information, and we'll get it posted.
OLDTOWN PRAYER LIST
Gordon C., Kaya, Joan M, Carolyn D., Ed, Dawn, Lucy Elizabeth, Mark, Linda, Max D., Lynne, Carol, Kathy, Michelle, Peggy, Kathleen Z, Doug, Ray, Maureen, Rod, Jeanine, Joseph, Linda, John, Maryam, Jared, Nelson & Judy, Don, Linda, Bob, Katie & Scott, Roxanne, June, Phoebe, Lori, Edie, Doug, Ben, Drew, Levi, Sue, Elain, Stephen, Sandy, Trudy, Elizabeth, JoAnn, Linda, James, Sue, Janice, Alice, PT, Baby Luke, Jeanne.
(If you would like to add a name to our prayer list, drop a note in the offering plate, use our online prayer request form, or email Pastor Kelly at PastorKelly@oldtownucc.org)
---
BE AN ADVENT ANGEL
December 18th – Becoming an Angel of LOVE is easy. Donate a snack or two to give them in extra nutrition until their next meal. We will be collecting snack items – granola bars, crackers, etc., or even a note of inspiration.
---
ADVENT &

C

H

R

I

S

T

M

A

S

IN OLDTOWN
CHRISTMAS CAROLING
Sunday, December 18th @ 4pm (Weather permitting)
We will not be going door to door this year, but instead, we will be holding candles and singing out in front of the church. We will have hot chocolate too!! You don't need to bring anything but your singing voice. and PLEASE DRESS WARMLY!
BLUE CHRISTMAS SERVICE
Wednesday, December 21st @ 7pm
The Holiday Season is hard for some. If that is true for you, know that you are not alone. Join us for a different kind of service. A service that gives us time and space to acknowledge our grief and our struggle while finding comfort and peace even in the midst of a holly, jolly, "hustle and bustle" season.
CHRISTMAS EVE SERVICE
Saturday, December 24th @ 7pm
Candlelight Christmas Eve Service with Lessons and Carols. Come experience the sacredness of the season.
CHRISTMAS MORNING
Sunday, December 25th @ 10am (No Household Huddle)
You are invited to wear your pajamas if that sounds fun, a Christmas sweater,
or whatever makes you feel most Christmassy.
NEW YEAR'S DAY!
Sunday, January 1, 2023! (No Household Huddle)
Join us for worship as we begin a new year filled with hope and possibilities! We will be imagining what 2023 might bring as we sink our fears and float our hopes.
EPIPHANY SUNDAY
Sunday, January 8, 2023
In honor of the magi who came bearing gifts for the Christ child, we will be celebrating with a baby shower during worship! You are invited to bring a baby item (diapers, rattles, onesies, bottles, etc.) Donations will be shared with new moms in our community.
---
STEWARDSHIP CORNER
Weekly Giving
Last week, the total giving was

$1,538.45

, which is

$86.53 more

than expected for the week.
Our total giving for the year is $8,200 less than we expected it to be.
We have some very exciting things happening at Oldtown this Advent season. Don't forget to invite friends, neighbors, coworkers, strangers, EVERYONE!! Whether it's a worship service on Christmas Eve or Christmas Morning or just to come and sing Christmas carols and share some hot chocolate with us, we look forward to welcoming friends and family from our congregation AND our community.
"For a child has been born for us, a son given to us; authority rests upon his shoulders, and he is named Wonderful Counselor, Mighty God, Everlasting Father, Prince of Peace."
~ Isaiah 9:6 (NRSVUE)
---
First Congregational Church, UCC of North Attleborough
(Oldtown Church)
675 Old Post Road, North Attleborough, MA 02760
508-695-1713
Pastor Kelly's email: PastorKelly@oldtownucc.org
Church Email: church@oldtownucc.org
Website: www.oldtownucc.org
YouTube: www.youtube.com/oldtownucc
Facebook: www.facebook.com/oldtownucc
Subscribe to our Friday Email Updates
Learn more about our denomination: www.ucc.org