FIRST CONGREGATIONAL CHURCH
WELCOME TO OLDTOWN
North Attleborough, MA—February 22, 2023
ON THIS ASH WEDNESDAY…
when we remember we are dust
and to dust, we shall return.
Ministers: ALL of our Members and Friends
Pastor & Teacher: The Rev. Kelly Thibeault
Welcome to the Oldtown Church!
We are so glad that you have chosen to worship with us today. We invite you to join in on the bold print in the bulletin and to stand as you are able any time you see a ⇑. The restrooms are out the back door of the sanctuary to the right, as is the nursery, in case your little one needs a walkabout. Don't be afraid to ask questions, and please join us for fellowship after worship!
Please remember to mute your devices during worship.
---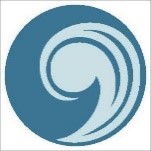 BREATHE
PRELUDE
GATHERING MUSIC
WELCOME
TIME OF CENTERING
Gathered here in the mystery of the hour
Gathered here in one strong body
Gathered here in the struggle and the power
Spirit, draw near.
CALL TO WORSHIP
For just such a time as this, we were made.
In the image of God, loving, grace-giving, and wise, we are made.
We are created from dust
To be the hands, hearts, and feet of the divine.
We gather on this Ash Wednesday,
Not because we must, and not to puff ourselves up,
But to begin a journey
That leads us to new life.
OPENING PRAYER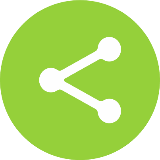 SHARE
⇑ HYMN C#595—"Be Thou My Vision"
SCRIPTURE READING: Matthew 6:1-6, 16-21 (Oldtown Bible: NT 6)
---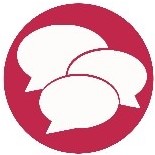 REFLECT
HONEST QUESTIONS
TIME OF SILENT REFLECTION
What places in your life and faith could benefit from letting go of the constant need to be perfect?
COMPASSIONATE RESPONSE
BLESSING AND SHARING OF ASHES
Let us pray: Almighty God, you have created us out of the dust of the earth. May these ashes be for us a sign of our mortality and a reminder of your amazing grace and the gift of everlasting life; that we receive through your son Jesus.  Amen.
(You are invited to come forward to receive ashes. Pastor Kelly will place them on your forehead, but if you would rather have them on the back of your hand, just let her know.)
WORDS OF ASSURANCE
SONG OF PREPARATION—"The Invitation"
SACRAMENT OF COMMUNION
Invitation to the Table
Communion Prayer
Words of Institution
Blessing of the Elements
Sharing of the Elements
(You are invited to come forward for communion. You will be handed a piece of bread to eat and a cup of juice to drink. Then you may return to your seat. All bread is gluten free, and the cup contains simply grape juice.)
---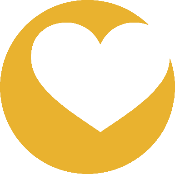 THANK
PRAYER OF THANKSGIVING
Jesus, one of us betrayed you, another denied you, and we have all forsaken you, yet you love us anyway, and for that we give you thanks and praise. Amen.
⇑ SENDING HYMN C#471—"Now It Is Evening"
⇑ SENDING FORTH
⇑ BENEDICTION
⇑ BENEDICTION RESPONSE
God be with you 'til we meet again.
Loving counsel, guide, uphold you,
With a shepherd's care enfold you,
God be with you 'til we meet again.
'Til we meet, 'til we meet,
'Til we meet at Jesus' feet,
'Til we meet, 'til we meet,
God be with you 'til we meet again.
POSTLUDE
---
First Congregational Church, UCC of North Attleborough
(Oldtown Church)
675 Old Post Road, North Attleborough, MA 02760
508-695-1713
Pastor Kelly's email: PastorKelly@oldtownucc.org
Church Email: church@oldtownucc.org
Website: www.oldtownucc.org
YouTube: www.youtube.com/oldtownucc
Facebook: www.facebook.com/oldtownucc
Subscribe to our Friday Email Updates
Learn more about our denomination: www.ucc.org