FIRST CONGREGATIONAL CHURCH
WELCOME TO OLDTOWN
North Attleborough, MA—February 5, 2023
Ministers: ALL of our Members and Friends
Pastor & Teacher: The Rev. Kelly Thibeault
Welcome to the Oldtown Church!
We are so glad that you have chosen to worship with us today. We invite you to join in on the bold print in the bulletin and to stand as you are able any time you see a ⇑. The restrooms are out the back door of the sanctuary to the right, as is the nursery, in case your little one needs a walkabout. Don't be afraid to ask questions, and please join us for fellowship after worship!
Please remember to mute your devices during worship.
---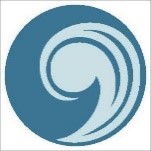 BREATHE
PRELUDE
GATHERING MUSIC
WELCOME
WORSHIP WAYS
TIME OF CENTERING
Gathered here in the mystery of the hour
Gathered here in one strong body
Gathered here in the struggle and the power
Spirit draw near.
CALL TO WORSHIP
Who are we?
We are followers of Jesus.
Who are we?
We are a local church that strives to hear God's still-speaking voice.
Who are we?
We are a part of the wider church working for justice and peace.
Who are we?
We are a congregation that worships God together and works to be salt and light in the world.
OPENING PRAYER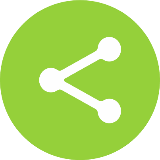 SHARE
⇑ HYMN C#419—"All Who Hunger, Gather Gladly"
⇑ TIME OF SHARING
Open our eyes, Lord. We want to see Jesus,
To reach out and touch Him, and tell Him we love Him.
Open our ears, Lord, and help us to listen.
Open our eyes, Lord. We want to see Jesus.
SCRIPTURE READING: Matthew 5:13-16 (Oldtown Bible: NT 5)
---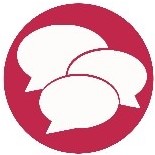 REFLECT
SERMON – "ENCOURAGED To Be The Best We Can Be"
PREPARING OURSELVES FOR PRAYER
Spirit of the living God, fall afresh on me.
Spirit of the living God, fall afresh on me.
Melt me, mold me, fill me, use me.
Spirit of the living God, fall afresh on me.
PRAYERS OF THE PEOPLE and THE LORD'S PRAYER
Our Father, who art in heaven, hallowed be Thy name. Thy kingdom come. Thy will be done, on earth as it is in heaven. Give us this day our daily bread, and forgive us our debts, as we forgive our debtors. And lead us not into temptation, but deliver us from evil. For Thine is the kingdom, and the power, and the glory, forever. Amen.
CHORAL RESPONSE
---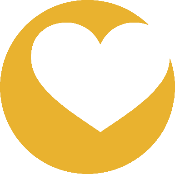 THANK
OFFERING OF OUR GIFTS
GIFT OF MUSIC
⇑ DOXOLOGY
Praise God from whom all blessings flow.
Praise God, all creatures here below.
Praise God above, Ye heavenly host.
Creator, Christ, and Holy Ghost! Amen
⇑ PRAYER OF DEDICATION
CELEBRATION OF COMMUNION
Song of Preparation
The Invitation
The Communion Prayer
Word of Institution
The Blessing of the Elements
Sharing of the Bread & Cup
FOR THE LOVE OF THE CHURCH
⇑ SENDING HYMN C#687—"In Christ There Is No East or West"
⇑ BENEDICTION
⇑ BENEDICTION RESPONSE
Sent forth by God's blessing, our true faith confessing,
The people of God from this dwelling take leave.
The service is ended. O now be extended
the fruits of our worship in all who believe.
The seed of the teaching, receptive hearts reaching,
Shall blossom in action for God and for all.
God's grace did invite us, and love shall unite us,
to work for God's realm and to answer the call.
POSTLUDE
*** Our worship has ended; let our service begin! ***
---

The Oldtown Message
February 5, 2023
OLDTOWN CALENDAR
Sun Feb 5: Household Huddle 9am
~ Worship 10am, Communion Sunday
Wed Feb 8: Coffee Connection 10am-noon
Sat Feb 11: Turkey Takeout Supper–pickup 4:30-6pm
Sun Feb 12: Household Huddle 9am
~ Worship 10am, Soup-er Bowl Sunday!!
Wed Feb 15: Coffee Connection 10am-noon
Sun Feb 19: Household Huddle 9am
~ Worship 10am
Check our Online Calendar for even more Oldtown, denominational, and local events, free webinars, and other resources!! Have something you'd like added to the calendar? Email calendar@oldtownucc.org with all the information, and we'll get it posted.
---
OLDTOWN PRAYER LIST
Take some time this week to listen for God's voice. Thank God for the good things in your life, and ask God to help you hold the things that worry you. As always, please pray for those on our prayer list:
Alice, Carolyn, Janice, Jeanne, Franke, Geddy, Wayne, June, Lynne, Celine, Perilene, Stacey, Alex, Al, Bob R, Edi, John, Katie, Lydia, Ben, Doug, Stephen, Kim, Beth, John, Sheryl, Rose & Bill, Joanne, Michelle, Gloria, Tom, Mark.
Prayer requests can be placed in the offering plate, entered through our church website using our online prayer request form, or emailed Pastor Kelly at PastorKelly@oldtownucc.org
---
EMAIL LIST
Do you get our Friday Email, aka "The Oldtown Update"? Our Oldtown Update is like a weekly newsletter that lets everyone know what is going on in Oldtown. If you do not receive it and would like to, drop a note in the offering plate with your email address or let Pastor Kelly know. You can hand her your email address or email it to her at PastorKelly@OldtownUCC.org
---
STEWARDSHIP CORNER
Weekly Giving
Last week, our total offering to the church was

$575.17

, which is

$679.55 less

than expected for the week.
Despite a few "down" weeks, our congregational giving is still

$1,400 more

than we expected. Keep up the GREAT work!!
Next Saturday, we will serve our Turkey Takeout Supper, the first supper we've hosted since before the pandemic. We are extremely excited to bring back this tradition of serving our community. We are still looking for volunteers to cook turkeys and help with food prep and serving. Tell Ed Clavette if you can take a turkey to cook and bring it back on Saturday morning. If you'd like to help with food prep on Friday night or with anything on Saturday, see Ed or Jim Fennell or sign up online at https://www.oldtownucc.org/signup.
"At mealtime Boaz said to her, 'Come here and eat some of this bread and dip your morsel in the sour wine.' So she sat beside the reapers, and he heaped up for her some parched grain. She ate until she was satisfied, and she had some left over."
~ Ruth 2:14 (NRSVUE)
---
First Congregational Church, UCC of North Attleborough
(Oldtown Church)
675 Old Post Road, North Attleborough, MA 02760
508-695-1713
Pastor Kelly's email: PastorKelly@oldtownucc.org
Church Email: church@oldtownucc.org
Website: www.oldtownucc.org
YouTube: www.youtube.com/oldtownucc
Facebook: www.facebook.com/oldtownucc
Subscribe to our Friday Email Updates
Learn more about our denomination: www.ucc.org