FIRST CONGREGATIONAL CHURCH
WELCOME TO OLDTOWN
North Attleborough, MA — January 13, 2019
Ministers: ALL of our Members and Friends
Pastor & Teacher: The Rev. Kelly Thibeault
Pastoral Intern: Amie McCarthy
Pianist: Suzanne Sheppard
Welcome to the Oldtown Church!
We are so glad that you have chosen to worship with us today. We invite you to join in on the bold print in the bulletin and to stand as you are able any time you see a "*". The restrooms are out the back door of the sanctuary to the right, as is the nursery in case your little one needs a walkabout. Don't be afraid to ask questions, and please join us for coffee and refreshments after worship!
Please remember to mute your devices during worship.
---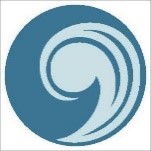 BREATHE
PRELUDE
INTROIT—"When Jesus Came to the Jordan"
WELCOME AND TIME OF CENTERING
CALL TO WORSHIP
The people flocked to hear John the Baptist by the river,
They must have found something there that fed them, that gave them life.
So too we continue to gather in God's presence, seeking to be fed, seeking new life.
The people chose to be baptized by John and embraced the life they had found.
We choose to grow as a baptized and baptizing community,
Trusting in God's unconditional love for all of us.
Come all who hunger and thirst, now is the time to worship,
We come into God's presence with praise and hope.
PRAYER OF INVOCATION
THE CELEBRATION AND SACRAMENT OF BAPTISM
FOR BETTY JAMES AND STEVEN KING
OPENING WORDS
PROMISES
Betty & Steven, do you desire to be baptized into the faith and family of Jesus Christ?
I do.
Do you promise, by the grace of God, to be Christ's disciples, to follow in the way of our Savior, to resist evil and oppression, to show love and justice and to witness to the work and word of Jesus Christ as best as you are able?
I promise, with the help of God.
Do you promise, according to the grace given you, to grow in the Christian faith, and to be faithful members of the church of Jesus Christ, celebrating Christ's presence and furthering Christ's mission in all the world?
I promise, with the help of God.
CONGREGATIONAL ASSENT
Jesus Christ calls us to make disciples of all nations and to offer them the gift of grace in baptism. Do you, as a congregation and as family and friends, promise your love, support, and care to Betty and Steven, as they live and grow in Christ?
All: We promise our love, support, and care.
AFFIRMATION OF FAITH
Do you believe in God?
I believe in God.
Do you believe in Jesus Christ?
I believe in Jesus Christ.
Do you believe in the Holy Spirit?
I believe in the Holy Spirit.
PRAYER OF BAPTISM
ACT OF BAPTISM
PRAYER FOR THE BAPTIZED
GIFT OF SONG
(During the Gift of Song, all baptized Christians are welcome to come forward for a blessing to remember their baptism.)
---
RECEPTION OF NEW MEMBERS
Deanne Bellinger, Carolyn Delgado, Deb Dunham, Betty James, Steven King, and Kerri Quintal
WELCOME
QUESTION ABOUT PARTICIPATION
As members of the Oldtown Church, do you promise to participate in the life and mission of this family of God's people, sharing regularly in the worship of God, and enlisting in the work of this local church as it serves this community and the world?
New Members: I promise, with the help of God.
A READING FROM Ephesians 2:19-22 (NRSV)
PRAYER FOR OUR COMMUNITY
WELCOME AND RECEPTION
Let us, the members of the First Congregational Church, United Church of Christ of North Attleborough, express our welcome and affirm our mutual ministry in Christ:
Deanne Bellinger, Carolyn Delgado, Deb Dunham, Betty James,  Steven King, and Kerri Quintal, we welcome you with joy in the common life of this church. We promise you our friendship and prayers as we share the hopes and labors of the church of Jesus Christ. By the power of the Holy Spirit, may we continue to grow together in God's knowledge and love and do our best to live out our faith in the world, sharing the love of Jesus with
others.
GREETING OF CHRISTIAN LOVE
PRESENTATION OF GIFTS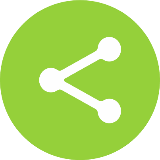 SHARE
*HYMN—C#453 "Called As Partners in Christ's Service"
*SHARING THE PEACE OF CHRIST
Open our eyes, Lord, we want to see Jesus,
To reach out and touch Him and say that we love Him.
Open our ears, Lord, and help us to listen.
Open our eyes, Lord, we want to see Jesus.
SCRIPTURE READING—Mark 1:1-11 (NRSV) (NT p.42)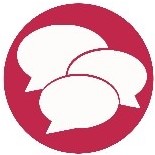 REFLECT
PREPARING OURSELVES FOR PRAYER
In moments like these, I sing out a song,
I sing out a love song to Jesus.
In moments like these, I lift up my hands.
I lift up my hands to the Lord.
Singing, "I love you, Lord."
Singing, "I love you, Lord."
Singing, "I love you, Lord. I love you."
PRAYERS OF THE PEOPLE and the LORD'S PRAYER
Our Father, who art in heaven, hallowed be thy name. Thy kingdom come. Thy will be done, on earth as it is in heaven. Give us this day our daily bread. And forgive us our debts, as we forgive our debtors. And lead us not into temptation, but deliver us from evil. For Thine is the kingdom, and the power, and the glory, forever. Amen.
CHORAL RESPONSE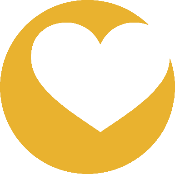 THANK
OFFERING OF OUR GIFTS
GIFT OF MUSIC—"River of Jordan"
*THE DOXOLOGY (Old Hundredth)
Praise God from whom all blessings flow.
Praise God all creatures here below.
Praise God above, ye heavenly host,
Creator, Christ, and Holy Ghost. Amen!
*PRAYER OF DEDICATION
TIME OF ANNOUNCEMENTS
*SENDING HYMN: C#357—"We Call Ourselves Disciples" (verses 1, 3, & 5)
*BENEDICTION
*BENEDICTION RESPONSE
Sent forth by God's blessing our true faith confessing
The people of God from this dwelling take leave.
The service is ended, O now be extended
the fruits of our worship in all who believe.
The seed of the teaching, receptive hearts reaching
shall blossom in action for God and for all.
God's grace did invite us, and love shall unite us,
to work for God's realm and to answer the call.
POSTLUDE
Our worship has ended… Let our service begin!
Please join us for coffee and fellowship in Maxcy Hall following worship!
---

 The Oldtown Message
January 13, 2019
Pastor Kelly's office hours are Tuesday & Thursday 10-2
OLDTOWN CALENDAR
Today: Household Huddle 9am
– Missions Ministry meeting 9am
– Worship 10am (New Members)
Jan 15: Coffee Connection 10am-12noon
Jan 18: Coffeehouse 7pm
Jan 19: Pet Clinic 11-12noon
Jan 20: Household Huddle 9am
– Worship 10am
– Annual Meeting & Potluck Lunch after worship
IN NEED OF OUR PRAYERS
Mark, Ed, Sue, Steve, Kerri, Cindy, Gordon, Kristen, Susan, Fran, Maryam, Meena, Marjon, Brooks, Steven, Joseph, Perilene, Cyndy, the Brauneis family, the Scott family, Claire, Christina, Susan, Rosalyn, Denise, Jay, Dylan.
If you would like to add a name to our prayer list, please fill out a prayer card and drop it in the offering plate, or use our online prayer request form.
ANNUAL MEETING
Next Sunday after worship will be our church's Annual Meeting. At the meeting, we will be hearing reports from our various ministries and voting on the nomination slate and the budget for the coming year. Following the meeting, all are welcome to join us for a potluck luncheon.

COFFEE CONNECTION
Join us Tuesday for Coffee Connection! Coffee Connection is a simple time of fellowship to get out of the house and spend time with friends.
CELEBRATION OF THE LIFE OF FRANK SAWYER
A Celebration of Life will be held Saturday, January 19, 2019 at First Congregational Church of Hanson, 639 High St, Hanson, MA at 11am.
STEWARDSHIP CORNER
Offering last week:
$1,529.77
$164.39 more than budget
Offering to date:
$150 more than budget
Fund Raising
(end of December):
$150 less than budget
Total Budgeted Income
(end of December):
$350 more than budget
Total Budgeted Expense
(end of December):
$1,800 less than budget
YEAR-END SUMMARY
Congregational Giving
$71,149.32
of
$71,000
Fundraising
$23,351.91
of
$23,500
Other Budgeted Income
$11,801.31
of
$11,450
Total Budgeted Income
$106,302.54
of
$105,950
Total Budgeted Expense
$108,633.32
of
$110,455
Non-budgeted Inc – Exp
+ $1,047.21
CURRENT
$1,284.07 LOSS
Did You Know?
Congratulations to our newly-baptized and welcome to our new members!!! What an exciting day in worship!
Don't forget next week after worship, we have our annual meeting and potluck lunch. We hope to see as many of you as possible, as we meet to conduct church business, including approving our budget for 2019.
"Now when all the people were baptized, and when Jesus also had been baptized and was praying, the heaven was opened, and the Holy Spirit descended upon him in bodily form like a dove. And a voice came from heaven, 'You are my Son, the Beloved; with you I am well pleased.'"
~ Luke 3:21-22 (NRSV)