FIRST CONGREGATIONAL CHURCH
WELCOME TO OLDTOWN
North Attleborough, MA — January 6, 2019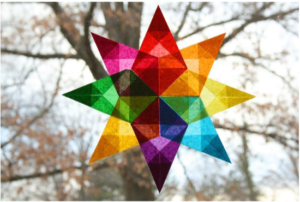 Ministers: ALL of our Members and Friends
Pastor & Teacher: The Rev. Kelly Thibeault
Pastoral Intern: Amie McCarthy
Pianist: Suzanne Sheppard
Welcome to the Oldtown Church!
We are so glad that you have chosen to worship with us today. We invite you to join in on the bold print in the bulletin and to stand as you are able any time you see a "*". The restrooms are out the back door of the sanctuary to the right, as is the nursery in case your little one needs a walkabout. Don't be afraid to ask questions, and please join us for coffee and refreshments after worship!
Please remember to mute your devices during worship.
---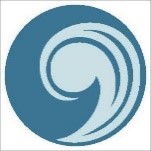 BREATHE
PRELUDE
INTROIT—"Jesus, We Worship You"
WELCOME / TIME OF CENTERING
CALL TO WORSHIP
Arise, shine, for your light has come.
A new year is born, fresh and clean.
Arise, shine, for your light has come.
On every path we take, no matter where we go.
Arise, shine, for your light has come.
Christ is here, our light has come, let us sing out in praise!
PRAYER OF CONFESSION
God of eternal hope, you place a light into every darkness and a star in every sky, and yet we prefer to walk in the darkness of concern and despair. We cover the light of possibility with our constant worry. We walk bent over with care and concern and miss the brightness of your stars. We fear the worst, distrust the best, and forge ahead on our own, not noticing your outstretched hand. Shine your light on our path and walk with us through our valleys of darkness. Like the magi from afar, guide us with your star. Amen.
WORDS OF ASSURANCE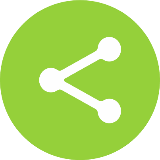 SHARE
*HYMN—C#173 "As With Gladness"
*SHARING THE PEACE OF CHRIST
Open our eyes, Lord, we want to see Jesus,
To reach out and touch Him and say that we love Him.
Open our ears, Lord, and help us to listen.
Open our eyes, Lord, we want to see Jesus.
SCRIPTURE READING—Isaiah 60:1-6 (NRSV) (OT p.844)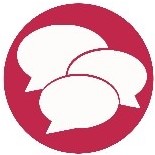 REFLECT
PREPARING OURSELVES FOR PRAYER
In moments like these, I sing out a song,
I sing out a love song to Jesus.
In moments like these, I lift up my hands.
I lift up my hands to the Lord.
Singing, "I love you, Lord."
Singing, "I love you, Lord."
Singing, "I love you, Lord. I love you."
PRAYERS OF THE PEOPLE and the LORD'S PRAYER
Our Father, who art in heaven, hallowed be thy name. Thy kingdom come. Thy will be done, on earth as it is in heaven. Give us this day our daily bread. And forgive us our debts, as we forgive our debtors. And lead us not into temptation, but deliver us from evil. For Thine is the kingdom, and the power, and the glory, forever. Amen.
CHORAL RESPONSE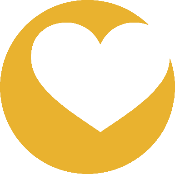 THANK
OFFERING OF OUR GIFTS
GIFT OF MUSIC—"Wise Men, They Came to Look"
*THE DOXOLOGY (Old Hundredth)
Praise God from whom all blessings flow.
Praise God all creatures here below.
Praise God above, ye heavenly host,
Creator, Christ, and Holy Ghost. Amen!
*PRAYER OF DEDICATION
CELEBRATION OF COMMUNION
HYMN OF PREPARATION: P#228—"Let Us Break Bread Together"
The Sacred Story
The Invitation
The Blessing of the Elements
Sharing of the Bread & Cup
PRAYER OF THANKSGIVING
Gracious God, we thank you for this meal and for all of the ways you nourish us. Grow in us that we may nourish others. Sustain us as we journey out into this new year, sharing your love and your light with the world.
TIME OF ANNOUNCEMENTS
*SENDING HYMN: C#172—"We Three Kings of Orient Are"
*BENEDICTION
*BENEDICTION RESPONSE
Carry your candle, run to the darkness.
Seek out the hopeless, confused and torn.
Hold out your candle for all to see it.
Take your candle, go light your world.
Take your candle, go light your world.
POSTLUDE
Our worship has ended… Let our service begin!
Please join us for coffee and fellowship in Maxcy Hall following worship!
---

 The Oldtown Message
January 6, 2019
Pastor Kelly's office hours are Tuesday & Thursday 10-2
OLDTOWN CALENDAR
Today: Household Huddle 9am
– Worship 10am
Jan 8: Coffee Connection 10am-12noon
Jan 13: Household Huddle 9am
– Worship 10am (New Members)
Jan 15: Coffee Connection 10am-12noon
Jan 19: Pet Clinic 11-12noon
Jan 20: Household Huddle 9am
– Worship 10am (Annual Meeting)
IN NEED OF OUR PRAYERS
Mark, Ed, Sue, Steve, Kerri, Cindy, Gordon, Kristen, Susan, Fran, Maryam, Meena, Marjon, Brooks, Hannah, Steven, Joseph, Perilene, Cyndy, the Brauneis & Scott Family.
If you would like to add a name to our prayer list, please fill out a prayer card and drop it in the offering plate, or use our online prayer request form.
COLLECTION FOR RWANDA—TODAY'S DEACON'S ENVELOPES
All donations made through our Deacons' envelopes today will be going with Leah Moynihan to help women in Rwanda. This will be Leah's fourth year traveling to Rwanda with the International Organization for Women and Development (IOWD). She is part of a medical mission that works to treat women with a childbirth-related injury called fistula.
COFFEE CONNECTION
Join us Tuesday for Coffee Connection! Coffee Connection is a simple time of fellowship to get out of the house and spend time with friends.
CELEBRATION OF THE LIFE OF FRANK SAWYER
A Celebration of Life will be held Saturday, January 19, 2019 at First Congregational Church of Hanson, 639 High St, Hanson, MA at 11am.
STEWARDSHIP CORNER
Offering last week:
$1,357.77
$7.61 less than budget
Offering to date:
$50 more than budget
Fund Raising
(end of December):
$450 less than budget
Total Budgeted Income
(end of December):
$1,350 more than budget
Total Budgeted Expense
(end of December):
$1,500 less than budget
YEAR-END SUMMARY
Congregational Giving
$71,042.43
of
$71,000
Fundraising
$23,040.47
of
$23,500
Other Budgeted Income
$13,221.78
of
$11,450
Total Budgeted Income
$107,304.58
of
$105,950
Total Budgeted Expense
$108,883.32
of
$110,455
Non-budgeted Inc – Exp
+ $1,398.00
CURRENT
$180.64 LOSS
Did You Know?
Congratulations on reducing our $4,505 budgeted shortfall for the year to only a $180.64 loss. Through your generosity with your time, talent, and treasure, we came close to breaking even for the year. Let's all re-commit to making 2019 an even better year, so we can continue to grow, serve our community, and promote the Kingdom here on earth.
"As for those who in the present age are rich, command them not to be haughty, or to set their hopes on the uncertainty of riches, but rather on God who richly provides us with everything for our enjoyment. They are to do good, to be rich in good works, generous, and ready to share, thus storing up for themselves the treasure of a good foundation for the future, so that they may take hold of the life that really is life."
~ 1 Timothy 6:17-19 (NRSV)