FIRST CONGREGATIONAL CHURCH
WELCOME TO OLDTOWN
North Attleborough, MA — March 17, 2019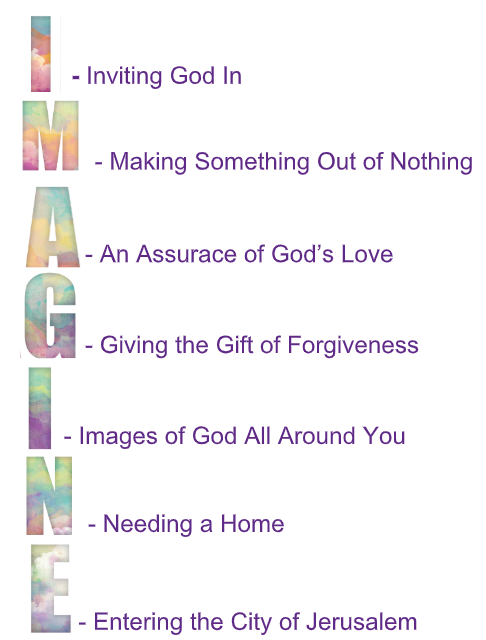 Ministers: ALL of our Members and Friends
Pastor & Teacher: The Rev. Kelly Thibeault
Pastoral Intern: Amie McCarthy
Pianist: Suzanne Sheppard
Welcome to the Oldtown Church!
We are so glad that you have chosen to worship with us today. We invite you to join in on the bold print in the bulletin and to stand as you are able any time you see a "*". The restrooms are out the back door of the sanctuary to the right, as is the nursery in case your little one needs a walkabout. Don't be afraid to ask questions, and please join us for coffee and refreshments after worship!
Please remember to mute your devices during worship.
---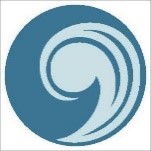 BREATHE
PRELUDE
INTROIT—"O Master, Let Me Walk With Thee"
WELCOME AND TIME OF CENTERING
Gathered here in the mystery of the hour,
Gathered here in one strong body,
Gathered here in the struggle and the power,
Spirit draw near.
CALL TO WORSHIP
Happy are we
When our treasures cannot be quantified.
Blessed are we
When our knowledge is tempered by mystery.
Glad are we
When our pain is held in the balm of love.
Joyful are we
When our delight comes from beyond ourselves.
PRAYER OF CONFESSION
O God, we have gone astray from your ways.
Create in us new hearts, for you have taught us that no matter how much we sometimes struggle, we are truly blessed.
You tell us that blessed are the poor in spirit,
But in our pride, we exalt ourselves.
Blessed are those who mourn,
But in our envy, we look down on others' happiness.
Blessed are the meek and the peacemakers,
But we lash out in revenge.
Blessed are those who hunger and thirst for righteousness,
But we would rather live in comfort.
Blessed are the merciful,
But in our greed, we demand to possess and fail to give.
Blessed are the pure in heart,
But too often, we sacrifice others to serve ourselves.
O God, forgive us our missteps,
And lead us in your way.

WORDS OF ASSURANCE
The good news is that Jesus knows our every weakness, and loves us still.
Praise be to God, for we are blessed beyond measure.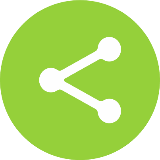 SHARE
*HYMN—C#464 "God of Grace and God of Glory"
*SHARING THE PEACE OF CHRIST
Open our eyes, Lord, we want to see Jesus,
To reach out and touch Him and say that we love Him.
Open our ears, Lord, and help us to listen.
Open our eyes, Lord, we want to see Jesus.
SCRIPTURE READING—Matthew 5:1-12 (NRSV) (NT 4)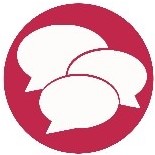 REFLECT
A MOMENT TO IMAGINE
SERMON—"Making Something Out of Nothing"
PREPARING OURSELVES FOR PRAYER
In moments like these, I sing out a song,
I sing out a love song to Jesus.
In moments like these, I lift up my hands.
I lift up my hands to the Lord.
Singing, "I love you, Lord."
Singing, "I love you, Lord."
Singing, "I love you, Lord. I love you."
PRAYERS OF THE PEOPLE and the LORD'S PRAYER
Our Father, who art in heaven, hallowed be thy name. Thy kingdom come. Thy will be done, on earth as it is in heaven. Give us this day our daily bread. And forgive us our debts, as we forgive our debtors. And lead us not into temptation, but deliver us from evil. For Thine is the kingdom, and the power, and the glory, forever. Amen.
CHORAL RESPONSE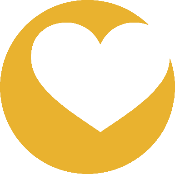 THANK
OFFERING OF OUR GIFTS
GIFT OF MUSIC
*THE DOXOLOGY (Old Hundredth)
Praise God from whom all blessings flow.
Praise God all creatures here below.
Praise God above, ye heavenly host,
Creator, Christ, and Holy Ghost. Amen!
*PRAYER OF DEDICATION
TIME OF ANNOUNCEMENTS
*SENDING HYMN: "Blessed Are the Poor in Spirit"
(to the tune of "Come Thou Fount of Every Blessing)
Blessed are the poor in spirit; all God's realm is surely theirs.
Those in mourning will find comfort as an answer to their prayers.
Meek ones whom this world despises will inherit everything.
God, your kingdom still surprises; may we seek the reign you bring.
Blessed, too, are those who hunger and who thirst for what is right.
They will not be prone to wander, for your will is their delight.
Those who show God's care and mercy will receive that mercy too.
God, in Christ you show us clearly of the joy we have in you.
Those who share the peace God gives them will find blessings as God's own.
Those oppressed for faithful living will call heaven's kingdom Home.
When the world's ways seem distressing and we feel life's painful sting,
God, remind us of the blessings of the wondrous life you bring.
Tune: John Wyeth's Repository of Sacred Music, 1813 ("Come Thou Fount of Every Blessing")
Text:  Copyright 2009 by Carolyn Winfrey GIllette. All rights reserved.
*BENEDICTION
*BENEDICTION RESPONSE
We are one in the spirit, we are one in the Lord.
We are one in the spirit, we are one in the Lord.
And we pray that all unity will one day be restored.
And they'll know we are Christians by our love, by our love,
Yes, they'll know we are Christians by our love.
POSTLUDE
Our worship has ended… Let our service begin!
Please join us for coffee and fellowship in Maxcy Hall following worship! 
---

 The Oldtown Message
March 17, 2019
Pastor Kelly's office hours are Wednesday & Thursday 10-2
OLDTOWN CALENDAR
Today: Household Huddle 9am
– Worship 10am
Mar 13: Coffee Connection 10am-12noon
– School Tours
Mar 22: Coffeehouse 7pm
Mar 24: Household Huddle 9am
– Worship 10am
Mar 27: Coffee Connection 10am-12noon
– School Tours
Mar 31: Household Huddle 9am
– Worship 10am
IN NEED OF OUR PRAYERS
Mark, Ed, Sue, Steve, Kerri, Cindy, Gordon, Kristen, Susan, Fran, Maryam, Meena, Marjon, Brooks, Steven, Joseph, Perilene, Cyndy, Claire, Christina, Susan, Rosalyn, Denise, Jay, Dylan, Shane, Teri, Jonathan, Tori, Valerie, Lisa, Lynn, Tracey, Gayle, Rob, Liz, Thomas, Lynne, Cindy, Kane, Dave, Deb, Ashley, Diane, Marisol, Darlene, Dave F., Madeline, Austin, Alexander, the McEvoy family.
If you would like to add a name to our prayer list, please fill out a prayer card and drop it in the offering plate, or use our online prayer request form.
LENTEN JOURNALS
Following worship today, in Maxcy Hall we will have journals available for everyone to help the imagination process during this year's the season of Lent. The journals are free and can be used to process the daily questions on our Daily email devotional or for any other imagining you might be doing.
FAIR TRADE COFFEE
Do you enjoy the coffee that we served in Oldtown? Would you like to purchase some to have at home? During coffee hour, we will be offering individual bags (2.25 oz which makes 1 pot) for $2 a piece. We will have decaf and regular. Money raised will go to pay for coffee hour expenses.
UNDY SUNDAY
Our Missions Ministry has designated the 5th Sunday of March, June, September, and December (the months with a fifth Sunday) as Undy Sundays. On those Sundays, we will be collecting any size new (in the package) underwear and socks for those less fortunate in our community.
COFFEE CONNECTION
Coffee Connection has moved to Wednesdays!! Join us on Wednesdays from 10am to noon for Coffee Connection! Coffee Connection is a simple time of fellowship to get out of the house and spend time with friends.
STEWARDSHIP CORNER
Offering last week:
$989.47
$372.07 less than budget
Offering to date:
$200 more than budget
Fund Raising
(end of February):
$500 more than budget
Total Budgeted Income
(end of February):
$1,000 less than budget
Total Budgeted Expense
(end of February):
$200 less than budget
CURRENT POSITION
(end of February):
$7,000 loss
Did You Know?
We are in need of volunteers!! It takes all of us, working together, to be able to continue providing a safe space for our young people to hold their monthly coffeehouse, and it takes all of us, working together, to be able to put on the many fundraising events that keep our church going!!! If you can spare any time at all, please contact Ed Clavette or Deb  Fennell, and let them know what you'd like to help with. It's fun, rewarding, and a great thing to do to help support your church!
"Two are better than one because they have a good return for their labor. If either of them falls down, one can help the other up. But pity anyone who falls and has no one to help them up."
~ Ecclesiastes 4:9-10 (NRSV)