FIRST CONGREGATIONAL CHURCH
WELCOME TO OLDTOWN
North Attleborough, MA—March 27, 2022
Ministers: ALL of our Members and Friends
Pastor & Teacher: The Rev. Kelly Thibeault
Pianist: Ellen Kingman
Welcome to the Oldtown Church!
We are so glad that you have chosen to worship with us today. We invite you to join in on the bold print in the bulletin and to stand as you are able any time you see a ⇑. The restrooms are out the back door of the sanctuary to the right, as is the nursery in case your little one needs a walkabout. Don't be afraid to ask questions, and please join us for fellowship after worship!
Please remember to mute your devices during worship.
---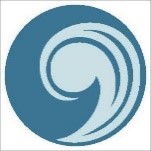 BREATHE
GATHERING MUSIC
WELCOME AND TIME OF CENTERING
Gathered here in the mystery of the hour.
Gathered here in one strong body.
Gathered here in the struggle and the power.
Spirit draw near.
WORSHIP WAYS
CALL TO WORSHIP
We have come to listen to God
That our minds might be made clear.
We have come to praise God
Who loves us as we are.
We have come to worship God
Who encourages us not to judge, but to love others.
OPENING PRAYER
---
SACRAMENT OF BAPTISM
for Jimmy Dumont
OPENING WORDS
PROMISES
Jimmy, do you desire to be baptized into the faith and family of Jesus Christ?
I do
Do you promise, by the grace of God, to be Christ's disciple, to follow in the way of our Savior, to resist evil and oppression, to show love and justice, and to witness to the work and word of Jesus Christ as best as you are able?
I promise with the help of God.
Do you promise according to the grace given you to grow in the Christian faith and to be a faithful member of the church of Jesus Christ, celebrating Christ's presence and furthering Christ's mission in all the world?
I promise with the help of God.
CONGREGATIONAL ASSENT
Jesus Christ calls us to make disciples of all nations and to offer them the gift of grace in baptism. Do you as a congregation and as family and friends, promise your love, support, and care to Jimmy as he lives and grows in Christ?
We promise our love, support, and care.
AFFIRMATION OF FAITH
Do you believe in God?
I believe in God.
Do you believe in Jesus Christ?
I believe in Jesus Christ.
Do you believe in the Holy Spirit?
I believe in the Holy Spirit
PRAYER OF BAPTISM
ACT OF BAPTISM
PRAYER FOR THE BAPTIZED
---
RECEPTION OF NEW MEMBERS
Jimmy Dumont, Janice Dumont, Cheryl LoPriore, Beth Sanford
WELCOME
QUESTION ABOUT PARTICIPATION
As members of the Oldtown Church, do you promise to participate in the life and mission of this family of God's people, sharing regularly in the worship of God and enlisting in the work of this local church as it serves this community and the world?
New Members: I promise with the help of God
A READING FROM Ephesians 2:19-22 (NRSV)
PRAYER FOR OUR COMMUNITY
WELCOME AND RECEPTION
Let us, the members of the First Congregational Church, United Church of Christ of North Attleborough, express our welcome and affirm our mutual ministry in Christ:
Jimmy, Janice, Cheryl, and Beth, we welcome you with joy into the common life of this church. We promise you our friendship and prayers as we share the hopes and labors of the church of Jesus Christ. By the power of the Holy Spirit may we continue to grow together in God's knowledge and love and do our best to live out our faith
in the world, sharing the love of Jesus with others.
GREETING OF CHRISTIAN LOVE
PRESENTATION OF GIFTS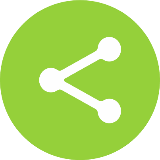 SHARE
⇑ HYMN C#687—"In Christ There Is No East Or West"
⇑ TIME OF SHARING
Open our eyes, Lord, we want to see Jesus.
To reach out and touch Him, and tell Him we love Him.
Open our ears Lord, and help us to listen.
Open our eyes, Lord, we want to see Jesus.
SCRIPTURE READING: Luke 19:1-10, NRSV (Oldtown Bible: NT 100)
---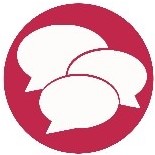 REFLECT
SERMON—"Get Excited!"
What would it feel like if day after day people disliked and judged you?
What makes you excited about your faith?
PREPARING OURSELVES FOR PRAYER
In moments like these, I sing out a song,
I sing out a love song to Jesus.
In moments like these, I lift up my hands,
I lift up my hands to the Lord.
Singing, I love You, Lord.
Singing, I love You, Lord.
Singing, I love You, Lord. I love You.
PRAYERS OF THE PEOPLE and THE LORD'S PRAYER
Our Father, who art in heaven, hallowed be Thy name. Thy kingdom come. Thy will be done, on earth as it is in heaven. Give us this day our daily bread, and forgive us our debts, as we forgive our debtors. And lead us not into temptation, but deliver us from evil. For Thine is the kingdom, and the power, and the glory, forever. Amen.
CHORAL RESPONSE
---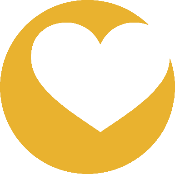 THANK
OFFERING OF OUR GIFTS
GIFT OF MUSIC
⇑ DOXOLOGY
Praise God from whom all blessings flow.
Praise God all creatures here below.
Praise God above, Ye heavenly host.
Creator, Christ, and Holy Ghost. Amen.
⇑ PRAYER OF DEDICATION
WORK OF THE CHURCH
⇑ SENDING HYMN—C#612 "O Jesus, I Have Promised"
⇑ BENEDICTION
⇑ BENEDICTION RESPONSE
We are one in the Spirit, we are one in the Lord.
We are one in the Spirit, we are one in the Lord,
And we pray that all unity may one day be restored:
And they'll know we are Christians by our love, by our love,
Yes, they'll know we are Christians by our love.
POSTLUDE
---

The Oldtown Message
March 27, 2022
OLDTOWN CALENDAR
Sun March 27: In-Person Worship 10am
~ New Members Sunday
Wed March 30: Coffee Connection 10am-12noon
Sun April 3: In-Person Worship 10am
~ Communion Sunday
~ Deacons Meeting following worship
Wed March 30: Coffee Connection 10am-12noon
Sun April 10: In-Person Worship 10am
~ Palm Sunday
Wed April 13: Coffee Connection 10am-12noon
Thu April 14: Maundy Thursday Worship 7pm
Fri April 15: Good Friday Worship 7pm
Sun April 17: In-Person Worship 10am

Be sure to check our Online Calendar for even more Oldtown, denominational, and local events, free webinars, and other resources!! Have something you'd like added to the calendar? Email calendar@oldtownucc.org with all the information and we'll get it posted.
ARE YOU READY FOR A CHALLENGE?
As an Out of the Box project, for the next four weeks, our Missions Ministry is challenging us to collect enough non-perishable food items to stack up and reach the top of our steeple! That is 70.5 feet!! (We estimate that to be about 146 cans.) Each week, we will measure the height of the donations and report on our progress. Baskets will be at the front of the sanctuary for donations. We hope you'll join us in this challenge as we work together to feed the hungry in our community.
SPRING FLING CRAFT FAIR
Calling all crafters!! We are looking for craft items and plants to sell at our Spring Fling Craft Fair on April 30th. Mother's Day items would be great too! Questions about the Spring Fling? Please see Kris Collins or Deanne Bellinger.
OLDTOWN PRAYER LIST
Sue & Steve, Gordon C., Kaya, Kyle, Joan M, Cindi B., Nora, Joni, Carolyn D., Ed, Dawn, Sam and Nicole, Lucy Elizabeth, Mark, Linda, EB, Max D., Lynne, Carol, Kathy, Michelle, Peggy, Ruby, Kathleen Z, Doug, Ray, Bonnie, the leaders and military of all countries, the people of Ukraine and Russia, and all those in harm's way.
(If you would like to add a name to our prayer list, drop a note in the offering plate, user our online prayer request form, or email Pastor Kelly at PastorKelly@oldtownucc.org)
---
STEWARDSHIP CORNER
Offering last week:
$2,049.99
$598.07 more than budget
Offering 2022 to date:
$1,200 less than budget
To-Date as of End of February (17% of year)
Fund Raising:
$46.00 (0.3% of annual budget)
Total Budgeted Income:
$11,572.40 (11.7% of annual budget)
Total Budgeted Expenses:
$15,951.17 (14.3% of annual budget)
Non-Budgeted Income:
$285.04
Non Budgeted Expenses:
$360.96
Total Shortfall for 2022:
$4,454.69
Welcoming new members is always a joyous celebration, but also celebrating a baptism on the same day is extra special. Be sure to say "Hi" to our new members after worship today during fellowship and extend our traditional welcome to the newest members of our Oldtown family!!
"They offered great sacrifices that day and rejoiced, for God had made them rejoice with great joy; the women and children also rejoiced. The joy of Jerusalem was heard far away."
~ Nehemiah 12:43 (NRSV)
---
First Congregational Church, UCC of North Attleborough
(Oldtown Church)
675 Old Post Road, North Attleborough, MA 02760
508-695-1713
Pastor Kelly's email: PastorKelly@oldtownucc.org
Church Email: church@oldtownucc.org
Website: www.oldtownucc.org
YouTube: www.youtube.com/oldtownucc
Facebook: www.facebook.com/oldtownucc
Subscribe to our Friday Email Updates
Learn more about our denomination: www.ucc.org