FIRST CONGREGATIONAL CHURCH
WELCOME TO OLDTOWN
North Attleborough, MA—April 3, 2022
Ministers: ALL of our Members and Friends
Pastor & Teacher: The Rev. Kelly Thibeault
Pianist: Ellen Kingman
Welcome to the Oldtown Church!
We are so glad that you have chosen to worship with us today. We invite you to join in on the bold print in the bulletin and to stand as you are able any time you see a ⇑. The restrooms are out the back door of the sanctuary to the right, as is the nursery in case your little one needs a walkabout. Don't be afraid to ask questions, and please join us for fellowship after worship!
Please remember to mute your devices during worship.
---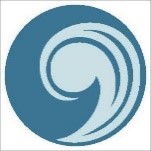 BREATHE
GATHERING MUSIC
WELCOME AND TIME OF CENTERING
Gathered here in the mystery of the hour.
Gathered here in one strong body.
Gathered here in the struggle and the power.
Spirit draw near.
WORSHIP WAYS
CALL TO WORSHIP
We have come to listen to God
Who shows us a better way.
We have come to praise God
Who loves us even when we feel less than worthy.
We have come to worship God
Who always meets us where we are.
OPENING PRAYER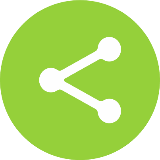 SHARE
⇑ HYMN C#419—"All Who Hunger Gladly Gather"
⇑ TIME OF SHARING
Open our eyes, Lord. We want to see Jesus,
To reach out and touch Him, and tell Him we love Him.
Open our ears Lord, and help us to listen.
Open our eyes, Lord. We want to see Jesus.
SCRIPTURE READING: Luke 5:27-32, NRSV (Oldtown Bible: NT 77)
---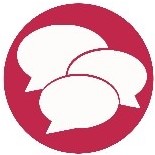 REFLECT
SERMON—"Eating with Sinners"
When you think of the word sin, what does it mean to you? And how does the label "sinner" make you feel?
Take a minute to reflect on this statement. "Healthy people don't need a doctor, sick people do."
PREPARING OURSELVES FOR PRAYER
In moments like these, I sing out a song,
I sing out a love song to Jesus.
In moments like these, I lift up my hands,
I lift up my hands to the Lord.
Singing, I love You, Lord.
Singing, I love You, Lord.
Singing, I love You, Lord. I love You.
PRAYERS OF THE PEOPLE and THE LORD'S PRAYER
Our Father, who art in heaven, hallowed be Thy name. Thy kingdom come. Thy will be done, on earth as it is in heaven. Give us this day our daily bread, and forgive us our debts, as we forgive our debtors. And lead us not into temptation, but deliver us from evil. For Thine is the kingdom, and the power, and the glory, forever. Amen.
CHORAL RESPONSE
---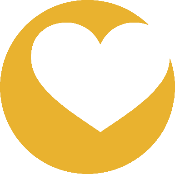 THANK
OFFERING OF OUR GIFTS
GIFT OF MUSIC
⇑ DOXOLOGY
Praise God from whom all blessings flow.
Praise God all creatures here below.
Praise God above, Ye heavenly host.
Creator, Christ, and Holy Ghost. Amen.
⇑ PRAYER OF DEDICATION
CELEBRATION OF COMMUNION
SONG OF PREPARATION
THE SACRED STORY
THE INVITATION
THE BLESSING OF THE ELEMENTS
SHARING OF THE BREAD & CUP
PRAYER OF THANKSGIVING
Gracious God, we thank you for this meal and for all of the ways you nourish us. Grow in us that we may nourish others. Sustain us as we press toward the goal of your call in Christ Jesus. Amen.
WORK OF THE CHURCH
⇑ SENDING HYMN—C#422 "Let Us Talents and Tongues Employ"
⇑ BENEDICTION
⇑ BENEDICTION RESPONSE
We are one in the Spirit, we are one in the Lord.
We are one in the Spirit, we are one in the Lord,
And we pray that all unity may one day be restored:
And they'll know we are Christians by our love, by our love,
Yes, they'll know we are Christians by our love.
*** Our worship has ended; let our service begin! ***
POSTLUDE
---

The Oldtown Message
April 3, 2022
OLDTOWN CALENDAR
Sun April 3: In-Person Worship 10am
~ Communion Sunday
~ Deacons Meeting following worship
~ Spring Fling Meeting following worship
~ Walk for Peace 3pm
Wed April 6: Coffee Connection 10am-12noon
~ Missions Meeting 5:30pm @ Panera in Plainville
Thu April 7: Christian Education Meeting 5:30pm
Sun April 10: In-Person Worship 10am
~ Palm Sunday
Wed April 13: Coffee Connection 10am-12noon
Thu April 14: Maundy Thursday Worship 7pm
Fri April 15: Good Friday Worship 7pm
Sun April 17: In-Person Worship 10am
~ Easter Sunday

Be sure to check our Online Calendar for even more Oldtown, denominational, and local events, free webinars, and other resources!! Have something you'd like added to the calendar? Email calendar@oldtownucc.org with all the information and we'll get it posted.
ARE YOU READY FOR A CHALLENGE?
As an Out of the Box project, for the next four weeks, our Missions Ministry is challenging us to collect enough non-perishable food items to stack up and reach the top of our steeple! That is 70.5 feet!! The good news is we are more than halfway there!! Our challenge ends next Sunday to help us reach the top.
OLDTOWN YARD SALE
Our next Oldtown Yard Sale will be on April 23rd. If you have items to donate or can help set up, sell or clean up, please see Ed Clavette.
SPRING FLING CRAFT FAIR
There will be a brief meeting after worship today, open to anyone that is interested in the Spring Fling. We will be reviewing the crafts that we have and sharing ways that you can help out!
OLDTOWN PRAYER LIST
Sue & Steve, Gordon C., Kaya, Kyle, Joan M, Cindi B., Nora, Joni, Carolyn D., Ed, Dawn, Sam and Nicole, Lucy Elizabeth, Mark, Linda, EB, Max D., Lynne, Carol, Kathy, Michelle, Peggy, Ruby, Kathleen Z, Doug, Ray, Bonnie, Maureen, the people of Ukraine and Russia, and all those in harm's way.
(If you would like to add a name to our prayer list, drop a note in the offering plate, use our online prayer request form, or email Pastor Kelly at PastorKelly@oldtownucc.org)
We have been invited to join with our brothers and sisters from the Attleboro Interfaith Collaborative in a "Walk for Peace," TODAY at 3pm.
The walk is to encourage peace and unity.
Pastor Kelly will be walking, and you are more than welcome to join her. The walk is a half of a mile.
The walk will begin at the First Baptist Church, 118 South Main Street, and end at the Second Congregational Church, 50 Park Street. Speakers will be offering prayers of support for the people of Ukraine.
A collection will take place to support the Ukrainian relief effort. Second Congregational Church will distribute all proceeds to St. Michael's Ukrainian Orthodox Church, 44 Harris Ave., Woonsocket, RI 02895.
If you are unable to attend today's walk but would like to donate to help with Ukrainian relief. There is a basket by the back door of the sanctuary. All donations will be presented at this afternoon's walk.
If you are writing a check, please make it payable to: "St. Michael's Ukrainian Orthodox Church" and write "Ukrainian Relief" in the memo.
Thank you!
---
STEWARDSHIP CORNER
Offering last week:
$1,190.80
$261.12 less than budget
Offering 2022 to date:
$1,500 less than budget
To-Date as of End of February (17% of year)
Fund Raising:
$46.00 (0.3% of annual budget)
Total Budgeted Income:
$11,572.40 (11.7% of annual budget)
Total Budgeted Expenses:
$15,951.17 (14.3% of annual budget)
Non-Budgeted Income:
$285.04
Non-Budgeted Expenses:
$360.96
Total Shortfall for 2022:
$4,454.69
Remember, as a Congregational church, we are ALL leaders of the church. It is up to all of us to keep everything at Oldtown running smoothly. Are you looking for ways you can help? Reach out to Kevin Graves or Jim Fennell on the Stewardship Ministry or email stewardship@oldtownucc.org and we'll help you in supporting your church and get you connected with one of our many ministries here in Oldtown!
"The point is this: the one who sows sparingly will also reap sparingly, and the one who sows bountifully will also reap bountifully. Each of you must give as you have made up your mind, not reluctantly or under compulsion, for God loves a cheerful giver. And God is able to provide you with every blessing in abundance, so that by always having enough of everything, you may share abundantly in every good work."
~ 2 Corinthians 9:6-8 (NRSV)
---
First Congregational Church, UCC of North Attleborough
(Oldtown Church)
675 Old Post Road, North Attleborough, MA 02760
508-695-1713
Pastor Kelly's email: PastorKelly@oldtownucc.org
Church Email: church@oldtownucc.org
Website: www.oldtownucc.org
YouTube: www.youtube.com/oldtownucc
Facebook: www.facebook.com/oldtownucc
Subscribe to our Friday Email Updates
Learn more about our denomination: www.ucc.org