FIRST CONGREGATIONAL CHURCH
WELCOME TO OLDTOWN
North Attleborough, MA — October 7, 2018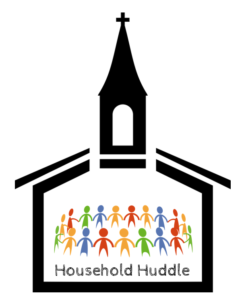 "Dreaming of a new way to be church"
Ministers: ALL of our Members and Friends
Pastor & Teacher: The Rev. Kelly Thibeault
Pastoral Intern: Amie McCarthy
Pianist: Suzanne Sheppard
Welcome to the Oldtown Church!
We are so glad that you have chosen to worship with us today. We invite you to join in on the bold print in the bulletin and to stand as you are able any time you see a "*". The restrooms are out the back door of the sanctuary to the right, as is the nursery in case your little one needs a walkabout. Don't be afraid to ask questions, and please join us for coffee and refreshments after worship!
Please remember to mute your devices during worship.
---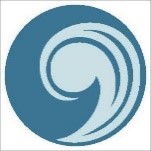 BREATHE
PRELUDE
INTROIT — "In This Very Room"
WELCOME / TIME OF CENTERING
CALL TO WORSHIP
Happy are we
when our treasures cannot be quantified.
Happy are we
when our knowledge is tempered by mystery.
Happy are we
when we are surrounded by love.
Happy are we
when our delight comes from beyond ourselves.
PRAYER OF INVOCATION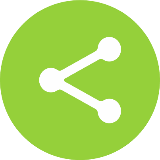 SHARE
*HYMN C#419 — "All Who Hunger, Gladly Gather"
*SHARING THE PEACE OF CHRIST
Open our eyes, Lord, we want to see Jesus,
To reach out and touch Him and say that we love Him.
Open our ears, Lord, and help us to listen.
Open our eyes, Lord, we want to see Jesus.
SCRIPTURE — 1 Corinthians 12:12-26 (NRSV)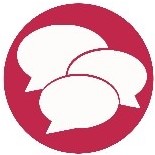 REFLECT
PREPARING OURSELVES FOR PRAYER
In moments like these, I sing out a song,
I sing out a love song to Jesus.
In moments like these, I lift up my hands.
I lift up my hands to the Lord.
Singing, "I love you, Lord."
Singing, "I love you, Lord."
Singing, "I love you, Lord. I love you."
PRAYERS OF THE PEOPLE and the LORD'S PRAYER
Our Father, who art in heaven, hallowed be thy name. Thy kingdom come. Thy will be done, on earth as it is in heaven. Give us this day our daily bread. And forgive us our debts, as we forgive our debtors. And lead us not into temptation, but deliver us from evil. For Thine is the kingdom, and the power, and the glory, forever. Amen.
CHORAL RESPONSE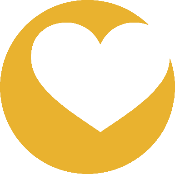 THANK
OFFERING OF OUR GIFTS
SONG OF PRAISE — "Lord, You GIve the Great Commission"
*THE DOXOLOGY (Old Hundredth)
Praise God from whom all blessings flow.
Praise God all creatures here below.
Praise God above, ye heavenly host,
Creator, Christ, and Holy Ghost. Amen!
*PRAYER OF DEDICATION
CELEBRATION OF HOLY COMMUNION
Hymn of Preparation C#393 — "One Bread, One Body"
The Sacred Story
The Invitation
The Blessing of the Elements
Sharing of the Bread & Cup
PRAYER OF THANKSGIVING
Gracious God, we thank you for this meal and for all of the ways you nourish us. Grow in us that we may nourish others. Sustain us as w press toward the goal of your call in Christ Jesus. Amen.
TIME OF ANNOUNCEMENTS
*SENDING HYMN C#422 — "Let Us Talents and Tongues Employ"
*BENEDICTION
*BENEDICTION RESPONSE
Sent forth by God's blessing, our true faith confessing
The people of God from this dwelling take leave.
The service is ended, O now be extended
The fruits of our worship in all who believe.
The seed of the teaching, receptive hearts reaching,
Shall blossom in action for God and for all.
God's grace did invite us, and love shall unite us,
To work for God's realm and to answer the call.
POSTLUDE
Our worship has ended… Let our service begin!
Please join us for coffee and fellowship in Maxcy Hall following worship!
---

 The Oldtown Message
OLDTOWN CALENDAR
Today: Worship 10am
Oct 9: Office Hours 10-2pm
Church committee 7pm
Oct 11: Office Hours 10-2pm
Oct 14: Household Huddle 9am
Worship 10am
IN NEED OF OUR PRAYERS
Carolyn, Sharon, Edmond, Virginia, Jim B., Shannon, Kristen, Cindi, Gordon, Susan, David W, Sue, Steve, Lynne, Richard, Emily, Ron & Margretha, Kim, Tanya, Lydia, Maryam, Barbara, Sandie, Jenn & Jim, Julio, Matt & his family, Eddie, Vinny, Patty, Paula, Susan, Jerry, Dave, Tim, Bea, Aaron, Alyna, Samantha, Rosalyn, Kristen.
Would you like to add someone to our prayer list?
Fill out a prayer card and drop it in the offering plate, or use our online prayer request form.
DO YOU WANT TO READ AHEAD?
If you are interested in reading ahead, next week in worship our Scripture reading will be Genesis 17:15-19 (NRSV).
STEWARDSHIP CORNER

Offering last week:
$941.26
$424.12 less than budgeted
Offering to date:
$900 less than budgeted
Fund Raising (end of August):
$2,500 less than budgeted
Total Budgeted Income (end of August):
$1,700 less than budgeted
Total Budgeted Expenses (end of August):
$3,100 less than budgeted
Did You Know?
A big thank you to all who have been attending our Household Huddles. Though we took a break this Sunday, we'll be back at it next week with great discussion of the week's scripture and activities for the whole family to enjoy together. There are also opportunities to volunteer to help with the morning's call to worship, readings, the lighting of our candles, and more. Come join us in our huddles on Sunday mornings at 9AM.
"He has shown you, O mortal, what is good. And what does the Lord require of you? To act justly, and to love mercy, and to walk humbly with your God."
~ Micah 6:8 (NIV)
---
First Congregational Church, UCC of North Attleborough
(Oldtown Church)
Church Phone: 508/695-1713 — Pastor Kelly's cell phone: 508/294-9767
Office Hours: Tuesday & Thursday, 12 – 3 pm
Pastor Kelly's email: PastorKelly@oldtownucc.org
Church Email: Church@oldtownucc.org
Website: www.oldtownucc.org