The Transfiguration
Six days later, Jesus took with him Peter and James and his brother John and led them up a high mountain, by themselves. And he was transfigured before them, and his face shone like the sun, and his clothes became dazzling white. Suddenly there appeared to them Moses and Elijah, talking with him. Then Peter said to Jesus, "Lord, it is good for us to be here; if you wish, I[a] will make three dwellings here, one for you, one for Moses, and one for Elijah." While he was still speaking, suddenly a bright cloud overshadowed them, and from the cloud a voice said, "This is my Son, the Beloved; with him I am well pleased; listen to him!" When the disciples heard this, they fell to the ground and were overcome by fear. But Jesus came and touched them, saying, "Get up and do not be afraid." And when they looked up, they saw no one except Jesus himself alone.

Matthew 17:1-8 (NRSV)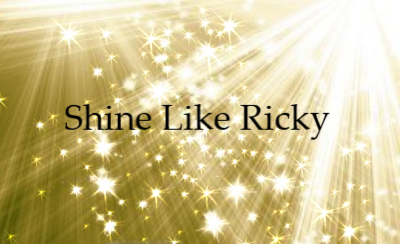 There are a lot of things that happen in our lives and in the world around us that we simply don't understand, aren't there? Things that we don't have answers to, and we can't explain. Some things, we work our whole lives to figure out, learning a little bit at a time by the experiences we encounter. And scientists, inventors, and a myriad of other passionate and driven people dedicate their lives and their work to solving equations, answering questions, and providing proof.
There is a story in the Bible about Jesus taking a few of his friends on a hike. Now the Bible has lots of stories about mountaintop experiences. Well in this story, Jesus climbs a mountain with his friends, Peter, James, and John. As they are about to reach the top, Jesus is transfigured, which is a fancy word for "his physical appearance changes and he becomes something more beautiful" (I guess you'd say). Scripture says, "Suddenly his face shone like the sun, and his clothes became dazzling white." Can you imagine?
Okay, friends, we're going to pause here for a minute, to reflect on our first sermon box in the bulletin. I want you to think about how you would have felt if you were on that hike. What questions would come to mind and what would you be thinking?
Now if you and I were on the hike and we saw something like that, we might just think we're tired from the climb or maybe we're a little dehydrated so we might grab a water bottle and take a drink. But what happens when we realize everyone else is seeing it too? And the story doesn't end there because then we see two people who you have never seen before. But wait, you start to recognize them from books that you read as Moses and Elijah. Then all of a sudden, the sound of blowing wind and the rustling trees and the chirping birds stops and, in the stillness, we hear the voice of God saying "This is my child, the beloved, listen to him!" Then as quickly as it began, it's over. What in the world did we just experience? How do we begin to explain that one? And where do we even start to
find a fragment of proof or understanding? Well, it's in situations like this my friends, that you don't. In situations like this, you simply allow yourself to be present, to experience, and to believe.
For the past month, through our daily devotionals, we have been sharing "Sacred Surprises." Sacred Surprises happen all the time in our everyday lives, but only to those who allow themselves to present, to experience, and to believe, and who don't need to know the how's and whys.
My friends, faith is NOT about having all the answers, but on the contrary, it's about learning to love, and to live, in the mystery and in the things that we can't fully explain. It's not only knowing that God is with us but more importantly that God is within us.
Okay now for those of you that enjoy structure, organization, and answers, I'm sure you're starting to feel a little uncomfortable right about now, so let me share a few facts and a little background. In the church, we usually hear this story of Jesus' Transfiguration halfway between Christmas and Easter. It always comes just before Ash Wednesday and the beginning of the season of Lent because it marks the transition between Jesus' public ministry and the story of his passion.
You see, Jesus's friends had known him as a great Rabbi, mentor, and teacher, but they didn't fully understand who he was. As they headed up the mountain that day, the disciples witnessed who Jesus really was, and it was only then when Jesus was able to let his true self shine, that the presence of God could shine through him.
Friends, I'm going to invite you to take a moment to focus on that second sermon box for just a minute. Now most of us like to fit in, and so we say and do things to go with the flow or follow the norms of society. But I want you to take a minute to think about who you are deep down inside and what you would need to do to let your true self shine.
Every time I hear the story of Jesus' transfiguration, it always brings me back to an experience I had years ago. As part of my seminary training, I did a six-month internship as a student chaplain at a psychiatric hospital. On Friday afternoons, I led a worship service for a group of fifteen to twenty residents. I remember one particular week reading the story of Jesus' transfiguration. Now our worship was quite casual. We would open with a song, we'd have a call to worship, we would read from scripture, and then instead of a set sermon, we would share a time of questions and answers.
Now, you never knew what kind of questions or answers would come out, and half of the people gathered would sleep through our entire discussion, but there were six or seven residents who would usually participate, sharing their thoughts and ideas.
The person who always comes to mind is a young man named Ricky. Whenever Ricky came to worship, he couldn't wait to participate. Many times, he would ask to read scripture or lead us in the call to worship. During our prayer time, I always asked for joys and concerns, and every week Ricky would start the sharing telling us that his concern was for his grandmother, and he would ask us all to pray for her, while his joy week after week was all his friends at the hospital. Ricky always had a smile on his face, and he always sang the loudest out of the whole group. I remember asking the nurses if Ricky was always this excited, and they told me that he usually was, but especially on Fridays when we had worship.
Well, because we were talking about the transfiguration, I asked the group what things they could think of that changed the way they looked. Some of the answers that were shared included how one of the nurses had gotten a haircut and changed the way she looked and that the main hallway had been painted and that changed the way it looked. Then one resident commented, "But those things don't shine, Kelly. Didn't the reading say that Jesus shined?" So, we started talking about shiny things like the silver foil that the sandwiches had been wrapped in at lunch and the flashlight that one of the residents had in her room.
Finally, one of the older gentlemen who didn't usually say much, said, "Didn't Jesus shine because he knew that God loved him?" There were a few moments of silence and then he went on to say, "It's kind of like Ricky. Ricky is so filled up with God's love that it shines right out of him." Though I was not standing on a physical mountaintop, I truly had a mountaintop experience that day.
Friends, in the week ahead, I would urge you to search within yourself to find what it is that makes your true self shine. Then I'd encourage you to be like Jesus and like Ricky, allowing the presence of God to shine through you!