FIRST CONGREGATIONAL CHURCH
WELCOME TO OLDTOWN
North Attleborough, MA—December 11, 2022
Ministers: ALL of our Members and Friends
Pastor & Teacher: The Rev. Kelly Thibeault
Welcome to the Oldtown Church!
We are so glad that you have chosen to worship with us today. We invite you to join in on the bold print in the bulletin and to stand as you are able any time you see a ⇑. The restrooms are out the back door of the sanctuary to the right, as is the nursery, in case your little one needs a walkabout. Don't be afraid to ask questions, and please join us for fellowship after worship!
Please remember to mute your devices during worship.
---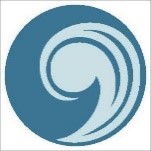 BREATHE
PRELUDE
GATHERING SONG
WELCOME / WORSHIP WAYS
CENTERING TIME
I believe there are angels among us,
Sent down to us, from somewhere up above.
They come to you and me in our darkest hours
To show us how to live, to teach us how to give,
To guide us with a light of love.
CALL TO WORSHIP
Praise the Lord!
With all our hearts, we will praise God's holy name!
Praise the Lord!
We will never forget the good things God has done.
Praise the Lord,
All the earth – everyone, everywhere!
Praise the Lord!
Let us praise God together!
OPENING PRAYER
LIGHTING THE CANDLE OF JOY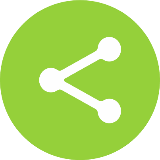 SHARE
⇑ HYMN C#150—"Hark, the Herald Angels Sing"
⇑ TIME OF SHARING
Open our eyes, Lord. We want to see Jesus,
To reach out and touch Him, and tell Him we love Him.
Open our ears Lord, and help us to listen.
Open our eyes, Lord. We want to see Jesus.
SCRIPTURE READING: Matthew 1:18-25 (Oldtown Bible: NT 1)
---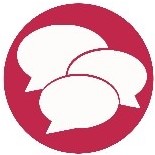 REFLECT
SERMON – "Do Not Be Afraid of JOY"
PREPARING OURSELVES FOR PRAYER
O Little Town of Bethlehem, descend on us we pray;
Cast out our sin and enter in; be born in us today.
We hear the Christmas angels, the great glad tidings tell;
O come to us, abide with us, our Lord Emmanuel.
PRAYERS OF THE PEOPLE and THE LORD'S PRAYER
Our Father, who art in heaven, hallowed be Thy name. Thy kingdom come. Thy will be done, on earth as it is in heaven. Give us this day our daily bread, and forgive us our debts, as we forgive our debtors. And lead us not into temptation, but deliver us from evil. For Thine is the kingdom, and the power, and the glory, forever. Amen.
CHORAL RESPONSE
---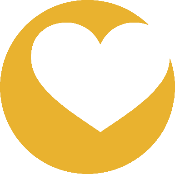 THANK
OFFERING OF OUR GIFTS
GIFT OF MUSIC
⇑ DOXOLOGY
Then entered in those wise men three,
Full reverently upon their knee,
And offered there, in his presence,
Their gold and myrrh and frankincense.
Noel, Noel, Noel, Noel, born is the King of Israel.
⇑ PRAYER OF DEDICATION
FOR THE LOVE OF THE CHURCH
⇑ SENDING HYMN—C#170 "How Great Our Joy!"
⇑ BENEDICTION
⇑ BENEDICTION RESPONSE
I believe there are angels among us,
Sent down to us from somewhere up above.
They come to you and me in our darkest hours,
To show us how to live, to teach us how to give,
To guide us with a light of love.
POSTLUDE
*** Our worship has ended; let our service begin! ***
---

The Oldtown Message
December 11, 2022
OLDTOWN CALENDAR
Sun Dec 11: Household Huddle 9am
~ Worship 10am, Advent 3
~ Angels in the Light 6pm
Wed Dec 14: Coffee Connection 10am-noon
~ Church committee meeting 7pm
Sun Dec 18: Household Huddle 9am
~ Worship 10am, Advent 4
~ Christmas Caroling 4pm
Wed Dec 21: Coffee Connection 10am-noon
~ Longest night / Blue Christmas Service 7pm
Sat Dec 24: Candlelit Christmas Eve Service – 7pm
Sun Dec 25: NO HOUSEHOLD HUDDLE
~ Worship 10am MERRY CHRISTMAS
Check our Online Calendar for even more Oldtown, denominational, and local events, free webinars, and other resources!! Have something you'd like added to the calendar? Email calendar@oldtownucc.org with all the information, and we'll get it posted.
OLDTOWN PRAYER LIST
Gordon C., Kaya, Joan M, Carolyn D., Ed, Dawn, Lucy Elizabeth, Mark, Linda, Max D., Lynne, Carol, Kathy, Michelle, Peggy, Kathleen Z, Doug, Ray, Maureen, Rod, Jeanine, Joseph, Linda, John, Maryam, Jared, Nelson & Judy, Don, Linda, Bob, Katie & Scott, Roxanne, June, Phoebe, Lori, Edie, Doug, Ben, Drew, Levi, Sue, Elain, Stephen, Sandy, Trudy, Elizabeth, JoAnn, Linda, James, Sue, Janice, Alice, Baby Luke.
(If you would like to add a name to our prayer list, drop a note in the offering plate, use our online prayer request form, or email Pastor Kelly at PastorKelly@oldtownucc.org)
---
BE AN ADVENT ANGEL
December 11th – You can be an angel of JOY! Think of the joy a homeless person would have if he/she received a gift card and could get a hot cup of coffee or a hot chocolate. We will be collecting gift cards…$5 Dunkin or McDonalds…
December 18th – Becoming an Angel of LOVE is easy. Donate a snack or two to give them in extra nutrition until their next meal. We will be collecting snack items – granola bars, crackers, etc., or even a note of inspiration.
---
PLEDGE & PROMISE FORMS
Did you get a chance to fill out a Pledge & Promise form yet? It's not too late! Financial pledges are not legal contracts; they are promises of intent. They are very important in helping us plan and budget for next year. You can pick up a form where the bulletins are handed out before worship, or you can fill out a form online.
We ask that EVERYONE please fill one out to update their address and phone number, regardless of whether they are making a financial pledge, so we can ensure we have updated contact information for everyone. Please remember to include city, state, and zip code in your mailing address information.
---
STEWARDSHIP CORNER
Weekly Giving
Last week, the total giving was

$975.73

, which is $476.19 less than expected for the week.
Our total giving for the year is $8,250 less than we expected it to be.
Monthly Finances for November
Our fundraising for November was

$4,800 more

than expected for the month! Huge thanks to everyone who worked so hard on the fair!!! That brings our total fundraising as of the end of the month to

$800 more

than expected for the year!
Our total income as of the end of November is $2,500 less than expected.
Our total expenses as of the end of November are

$8,600 less

than expected. We continue to do an outstanding job keeping our expenses down!!!
For the year, our total income is $5,800 less than our total expenses. Even with the great work on the fair, we still need to work on increasing our income in order to catch up for the year.
Please don't forget to submit a Pledge / Promise card telling us, if you can, how much you anticipate you'll be able to give of your time and your treasure to support your church. The church committee is meeting this Wednesday night to begin our budget planning for next year, and the more information we have in terms of pledges and promises, the better we'll be able to estimate our income for the coming year. Remember, nothing happens at Oldtown unless we make it happen. Thank you so much for all you continue to do to support the mission of our church!!
"They are to do good, to be rich in good works, generous, and ready to share, thus storing up for themselves the treasure of a good foundation for the future, so that they may take hold of the life that really is life."
~ 1 Timothy 6:18-19 (NRSVUE)
---
First Congregational Church, UCC of North Attleborough
(Oldtown Church)
675 Old Post Road, North Attleborough, MA 02760
508-695-1713
Pastor Kelly's email: PastorKelly@oldtownucc.org
Church Email: church@oldtownucc.org
Website: www.oldtownucc.org
YouTube: www.youtube.com/oldtownucc
Facebook: www.facebook.com/oldtownucc
Subscribe to our Friday Email Updates
Learn more about our denomination: www.ucc.org