FIRST CONGREGATIONAL CHURCH
WELCOME TO OLDTOWN
North Attleborough, MA—December 12, 2021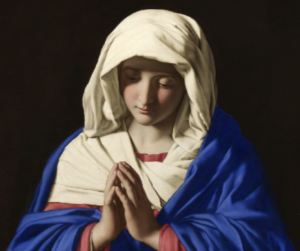 Ministers: ALL of our Members and Friends
Pastor & Teacher: The Rev. Kelly Thibeault
Pianist: Ellen Kingman
Welcome to the Oldtown Church!
Whoever you are, and wherever you are on life's journey, you are always welcome here. Because we are a faith community that values all ages and stages, and those who are vaccinated and unvaccinated, all people vaccinated or unvaccinated MUST wear a mask while in the church building. Presenters may remove their masks while presenting, but otherwise, masks must remain on. We thank you for your patience and cooperation.
We are so glad that you have chosen to worship with us today. We invite you to join in on the bold print in the bulletin and to stand as you are able any time you see a ⇑. The restrooms are out the back door of the sanctuary to the right, as is the nursery in case your little one needs a walkabout. Don't be afraid to ask questions, and please join us for fellowship after worship!
Please remember to mute your devices during worship.
---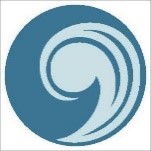 BREATHE
GATHERING MUSIC
WELCOME / TODAY'S WORSHIP WAYS
What things do you need to let go of to be fully present today?
CALL TO WORSHIP
With joy we gather
To be fed and inspired.
With joy we listen
To remember the stories of old.
With joy we open our hearts
To hear God's still speaking voice.
With joy we celebrate
As we worship God together!
OPENING PRAYER
---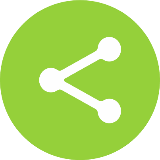 SHARE
POINSETTIA PARADE
⇑ HYMN C#170—"How Great Our Joy"
⇑ SHARING TIME
Where did you experience peace during the week?
PREPARING OUR HEARTS FOR SCRIPTURE
God rest ye merry, gentlemen, let nothing you dismay,
For Jesus Christ, our Savior, was born on Christmas day
To save us all from Satan's power when we were gone astray.
O tidings of comfort and joy, comfort and joy;
O tidings of comfort and joy!
LIGHTING OF THE ADVENT WREATH
PREPARING THE STABLE
SUNG RESPONSE
His mother, dear Mary, looks down as He sleeps.
Her Yes to the angel, a promise she keeps.
She treasures this moment, her heart full of joy.
She's holding God's Son, her sweet baby boy.
SCRIPTURE READING: Luke 1:46-55, NRSV (Oldtown Bible: NT 69)
And Mary said, "My soul magnifies the Lord, and my spirit rejoices in God my Savior, for he has looked with favor on the lowliness of his servant. Surely, from now on all generations will call me blessed; for the Mighty One has done great things for me, and holy is his name. His mercy is for those who fear him from generation to generation. He has shown strength with his arm; he has scattered the proud in the thoughts of their hearts. He has brought down the powerful from their thrones and lifted up the lowly; he has filled the hungry with good things and sent the rich away empty. He has helped his servant Israel, in remembrance of his mercy, according to the promise he made to our ancestors, to Abraham and to his descendants forever."

Luke 1:46-55 (NRSV)
What stood out for you in today's reading? What questions did it raise?
---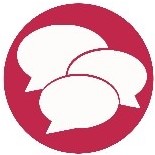 REFLECT
SERMON
When you think of the JOY, what comes to mind?




Why was Mary filled with such joy?
PREPARING OURSELVES FOR PRAYER
O Little Town of Bethlehem, descend on us we pray;
Cast out our sin and, and enter in; be born in us today.
We hear the Christmas angels, the great glad tidings tell;
O come to us, abide with us, our Lord Emmanuel.
PRAYERS OF THE PEOPLE and THE LORD'S PRAYER
Our Oldtown Prayer List: Sue & Steve, Matthew, Kaya, Will, David, Ginger D. Doreen, Lucy, Gordon C. Dawn, Sam, Kevin, Ed, Mark, John, Joan, Marjon, Steven, Dave B., Janet, Kyle, Nora, Heidi
Our Father, who art in heaven, hallowed be Thy name. Thy kingdom come. Thy will be done, on earth as it is in heaven. Give us this day our daily bread, and forgive us our debts, as we forgive our debtors. And lead us not into temptation, but deliver us from evil. For Thine is the kingdom, and the power, and the glory, forever. Amen.
CHORAL RESPONSE
GIFT OF SONG
---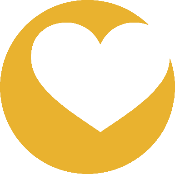 THANK
OFFERING OUR THANKS
⇑ DOXOLOGY
Then entered in those wise men three,
Full reverently upon their knee.
And offered there, in His presence,
Their gold and myrrh and frankincense.
Noel, Noel, Noel, Noel, born is the King of Israel.
⇑ PRAYER OF THANKSGIVING
THE WORK OF THE CHURCH
How can we share joy with the world this week?
⇑ SENDING SONG—C#143 "Joy to the World"
⇑ BENEDICTION
⇑ BENEDICTION RESPONSE—C#445
Go in peace and the peace of God be with you this day.
Go in peace and the peace of God be with you always.
Celebrate and share the JOY! Celebrate new life!
Go in peace and the peace of God be with you always.
POSTLUDE
** Our worship has ended. Let our service begin! **
Please join us outside for fellowship time and enjoy some fresh air following worship!
---

The Oldtown Message
December 12, 2021
OLDTOWN CALENDAR
Sun December 12: In-Person Worship 10am
~ Missions Meeting following worship
~ "Angels in the Light" ceremony for grieving parents 6:30pm
Tue December 14: Church Committee Meeting 7pm
Wed December 15: Oldtown Trip to LaSalette Shrine
Sun December 19: In-Person Worship 10am
~ Caroling at the Church 4pm
Fri December 24: Candlelit Christmas Eve Service 7pm
Check our Online Calendar for even more church events!! Have something you'd like added to the calendar? Email calendar@oldtownucc.org with all the information and we'll get it posted.
MISSION COLLECTIONS / PROJECTS
Nov 1-Dec 19: Coat Drive (new or gently used)
Nov 1-Dec 19: SERRV (https://www.serrv.org?a=oldtown1)
Nov 28-Dec 18: Reverse Advent Food Collection
---
Have you seen the lights at La Salette yet this year?
A group of Oldtowners will be meeting at La Salette on Wed, December 15th at 6pm (weather permitting) to walk around and see the Christmas lights.
If you would like to join us, we'll be meeting at the entrance of the Welcome Center at 6pm.
All are welcome!
Please be advised that masks are mandatory inside all buildings at La Salette Shrine, so if you are planning to go inside, please plan accordingly.
---
STEWARDSHIP CORNER
Offering last week:
$1,103.24
$211.18 less than budget
Offering 2021 to date:
$550 less than budget
To-Date as of End of October (83% of year)
Fund Raising:
$11,535.16 (76.9% of annual budget)
Total Budgeted Income:
$75,060.04 (83.2% of annual budget)
Total Budgeted Expenses:
$76,123.57 (73.3% of annual budget)
Non-Budgeted Income:
$11,454.47
Non Budgeted Expenses:
$11,238.04
Total Shortfall for 2021:
$847.10
This week, at our church committee meeting, we will be planning for next year, including our budget for the year and many of the activities in the year to come. Completing your pledge card is the best way to help us with the budget, and more importantly with understanding and supporting the interests of the congregation. If you have not yet completed your pledge/promise card for next year or would like to make any changes, don't forget it's always available at https://www.oldtownucc.org/pledge.
"And suddenly there was with the angel a multitude of the heavenly host, praising God and saying, 'Glory to God in the highest heaven, and on earth peace among those whom he favors!' […] and all who heard it were amazed at what the shepherds told them. But Mary treasured all these words and pondered them in her heart."
~ Luke 2:13-14, 18-19 (NRSV)
---
First Congregational Church, UCC of North Attleborough
(Oldtown Church)
675 Old Post Road, North Attleborough, MA 02760
508-695-1713
Pastor Kelly's email: PastorKelly@oldtownucc.org
Church Email: church@oldtownucc.org
Website: www.oldtownucc.org
YouTube: www.youtube.com/oldtownucc
Facebook: www.facebook.com/oldtownucc
Subscribe to our Friday Email Updates
Learn more about our denomination: www.ucc.org