FIRST CONGREGATIONAL CHURCH
WELCOME TO OLDTOWN
North Attleborough, MA—December 19, 2021
Ministers: ALL of our Members and Friends
Pastor & Teacher: The Rev. Kelly Thibeault
Pianist: Ellen Kingman
Welcome to the Oldtown Church!
Whoever you are, and wherever you are on life's journey, you are always welcome here. Because we are a faith community that values all ages and stages, and those who are vaccinated and unvaccinated, all people vaccinated or unvaccinated MUST wear a mask while in the church building. Presenters may remove their masks while presenting, but otherwise, masks must remain on. We thank you for your patience and cooperation.
We are so glad that you have chosen to worship with us today. We invite you to join in on the bold print in the bulletin and to stand as you are able any time you see a ⇑. The restrooms are out the back door of the sanctuary to the right, as is the nursery in case your little one needs a walkabout. Don't be afraid to ask questions, and please join us for fellowship after worship!
Please remember to mute your devices during worship.
---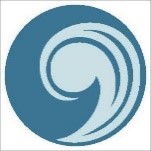 BREATHE
GATHERING MUSIC
WELCOME
What things do you need to let go of to be fully present today?
TODAY'S WORSHIP WAYS
CALL TO WORSHIP
With love, we gather
To be fed and inspired.
With love, we listen
To remember the stories of old.
With love, we open our hearts
To hear God's still speaking voice.
With love, we celebrate
As we worship God together!
OPENING PRAYER
---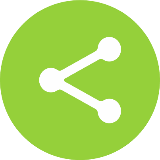 SHARE
⇑ HYMN C#119—"O Come, O Come Emmanuel"
⇑ SHARING TIME
Where did you experience joy during the week?
PREPARING OUR HEARTS FOR SCRIPTURE
God rest ye merry, gentlemen, let nothing you dismay,
For Jesus Christ, our Savior, was born on Christmas day
To save us all from Satan's power when we were gone astray.
O tidings of comfort and joy, comfort and joy;
O tidings of comfort and joy!
LIGHTING OF THE ADVENT WREATH
SUNG RESPONSE
Be near me, Lord Jesus, I ask Thee to stay
Close by me forever and love me, I pray.
Bless all the dear children in Thy tender care,
And fit us for heaven to live with Thee there.
SCRIPTURE READING: Luke 2:1-7, NRSV (Oldtown Bible: NT 71)
In those days a decree went out from Emperor Augustus that all the world should be registered. This was the first registration and was taken while Quirinius was governor of Syria. All went to their own towns to be registered. Joseph also went from the town of Nazareth in Galilee to Judea, to the city of David called Bethlehem, because he was descended from the house and family of David. He went to be registered with Mary, to whom he was engaged and who was expecting a child. While they were there, the time came for her to deliver her child. And she gave birth to her firstborn son and wrapped him in bands of cloth, and laid him in a manger, because there was no place for them in the inn.

Luke 2:1-7 (NRSV)
What stood out for you in today's reading? What questions did it raise?
---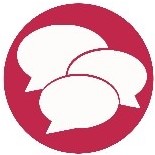 REFLECT
SERMON—"God With US"
What is something that you do that you think makes God love you?



Think of a time when you felt loved unconditionally.
PREPARING OURSELVES FOR PRAYER
O Little Town of Bethlehem, descend on us we pray;
Cast out our sin and, and enter in; be born in us today.
We hear the Christmas angels, the great glad tidings tell;
O come to us, abide with us, our Lord Emmanuel.
PRAYERS OF THE PEOPLE and THE LORD'S PRAYER
Our Oldtown Prayer List: Sue & Steve, Matthew, Kaya, Will, David, Ginger D. Doreen, Lucy, Gordon C. Dawn, Sam, Kevin, Ed, Mark, John, Joan, Marjon, Steven, Dave B., Janet, Kyle, Nora, Janice, Lori, Heidi, Jonathan, Alex, Silvia
Our Father, who art in heaven, hallowed be Thy name. Thy kingdom come. Thy will be done, on earth as it is in heaven. Give us this day our daily bread, and forgive us our debts, as we forgive our debtors. And lead us not into temptation, but deliver us from evil. For Thine is the kingdom, and the power, and the glory, forever. Amen.
CHORAL RESPONSE
GIFT OF SONG
---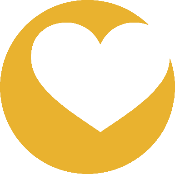 THANK
OFFERING OUR THANKS
⇑ DOXOLOGY
Then entered in those wise men three,
Full reverently upon their knee.
And offered there, in His presence,
Their gold and myrrh and frankincense.
Noel, Noel, Noel, Noel, born is the King of Israel.
⇑ PRAYER OF THANKSGIVING
THE WORK OF THE CHURCH
How can we share love with the world this week?
⇑ SENDING HYMN—C#167 "Go Tell It on the Mountain"
⇑ BENEDICTION
⇑ BENEDICTION RESPONSE—C#445
Go in peace and the peace of God be with you this day.
Go in peace and the peace of God be with you always.
Celebrate and share the LOVE! Celebrate new life!
Go in peace and the peace of God be with you always.
POSTLUDE
** Our worship has ended. Let our service begin! **
Please join us outside for fellowship time and enjoy some fresh air following worship!
---

The Oldtown Message
December 19, 2021
OLDTOWN CALENDAR
Sun December 19: In-Person Worship 10am
~ Caroling at the Church 4pm
Fri December 24: Candlelit Christmas Eve Service 7pm
Sun December 26: Comfy Christmas—Storybooks and Songs Sunday
Check our Online Calendar for even more church events!! Have something you'd like added to the calendar? Email calendar@oldtownucc.org with all the information and we'll get it posted.
MISSION COLLECTIONS / PROJECTS
Nov 1-Dec 19: Coat Drive (new or gently used)
Nov 1-Dec 19: SERRV (https://www.serrv.org?a=oldtown1)
Nov 28-Dec 19: Reverse Advent Food Collection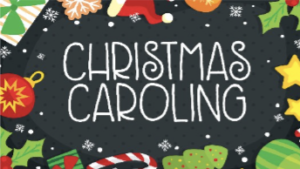 Dec 19th—Christmas Caroling at the Church @4pm
Come join us as we sing Christmas Carols out in front of the church. Candles, songbooks, and hot chocolate will be provided. If you would like to bring cookies to share you are welcome to, just please include a note if cookies contain nuts.
Feel free to invite friends and family!
Dec 24th—Candlelit Christmas Eve Service @7pm
Our Candlelight Christmas Eve service will be at 7pm. We will share in a service of lessons and carols and sing Silent Night by candlelight.
All Are Welcome!
Dec 26th—Comfy Christmas @10am
The day after Christmas we will be celebrating "Comfy Christmas" during Sunday morning worship. Feel free to wear your pajamas, sweats, or your favorite ugly Christmas sweater. It is a Sunday to be comfy, as we listen to storybooks and sing songs of the season.
---
STEWARDSHIP CORNER
Offering last week:
$1,134.41
$180.01 less than budget
Offering 2021 to date:
$750 less than budget
To-Date as of End of November (92% of year)
Fund Raising:
$11,793.07 (78.6% of annual budget)
Total Budgeted Income:
$80,486.60 (89.2% of annual budget)
Total Budgeted Expenses:
$82,219.07 (79.0% of annual budget)
Non-Budgeted Income:
$11,595.32
Non Budgeted Expenses:
$11,238.04
Total Shortfall for 2021:
$1,375.19
We want to thank each and every one of you for supporting your church this past year. We've made it through almost two years of living in a pandemic reality, and it wouldn't have been possible without the help of each and every one of our friends, family, and congregation. Oftentimes, the events of our world and the voices that shout them can overwhelm us with fear, doubt, and negativity. Even in a time as holy and peaceful as Christmas, we can become overwhelmed by, as the Grinch says, "all this noise, noise, noise, noise!!" At times like that, It's important to take a deep breath and remember the true meaning of Christmas and the true gift that we receive and enjoy throughout our lives: https://www.youtube.com/watch?v=7vJPAQJAyjg
MERRY CHRISTMAS TO ALL!!!
"But the angel said to them, 'Do not be afraid; for see—I am bringing you good news of great joy for all the people: to you is born this day in the city of David a Savior, who is the messiah, the Lord"
~ Luke 2:10-11 (NRSV)
---
First Congregational Church, UCC of North Attleborough
(Oldtown Church)
675 Old Post Road, North Attleborough, MA 02760
508-695-1713
Pastor Kelly's email: PastorKelly@oldtownucc.org
Church Email: church@oldtownucc.org
Website: www.oldtownucc.org
YouTube: www.youtube.com/oldtownucc
Facebook: www.facebook.com/oldtownucc
Subscribe to our Friday Email Updates
Learn more about our denomination: www.ucc.org