FIRST CONGREGATIONAL CHURCH
WELCOME TO OLDTOWN
North Attleborough, MA—December 5, 2021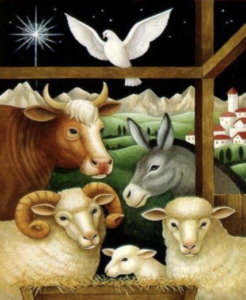 Ministers: ALL of our Members and Friends
Pastor & Teacher: The Rev. Kelly Thibeault
Pianist: Ellen Kingman
Welcome to the Oldtown Church!
Whoever you are, and wherever you are on life's journey, you are always welcome here. Because we are a faith community that values all ages and stages, and those who are vaccinated and unvaccinated, all people vaccinated or unvaccinated MUST wear a mask while in the church building. Presenters may remove their masks while presenting, but otherwise, masks must remain on. We thank you for your patience and cooperation.
We are so glad that you have chosen to worship with us today. We invite you to join in on the bold print in the bulletin and to stand as you are able any time you see a ⇑. The restrooms are out the back door of the sanctuary to the right, as is the nursery in case your little one needs a walkabout. Don't be afraid to ask questions, and please join us for fellowship after worship!
Please remember to mute your devices during worship.
---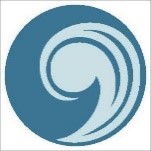 BREATHE
GATHERING MUSIC
WELCOME / TODAY'S WORSHIP WAYS
What things do you need to let go of to be fully present today?
OPENING PRAYER
---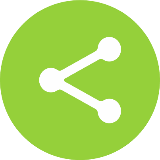 SHARE
⇑ HYMN—"The Friendly Beasts
Jesus our brother, strong and good,
Was humbly born in a stable rude.
And the friendly beasts around him stood,
Jesus our brother, strong and good.
"I," said the donkey, shaggy and brown.
"I carried his mother uphill and down.
I carried his mother to Bethlehem town"
"I, " said the donkey, shaggy and brown.
"I," said the cow, all white and red.
"I gave him my manger for his bed.
I gave him my hay to pillow his head."
"I, " said the cow, all white and red.
"I," said the sheep with curly horn.
"I gave him my wool for his blanket warm.
He wore my coat on Christmas morn."
"I, " said the sheep with curly horn.
"I," said the dove from the rafters high.
"I cooed Him to sleep so he would not cry.
We cooed Him to sleep, my mate and I."
"I, " said the dove from rafters high.
Thus every beast by some good spell
In the stable dark was glad to tell
Of the gifts they gave Emmanuel,
Of the gifts they gave Emmanuel.
© Twin Sisters IP, LLC.. CCLI.com Song #7127098.
Words and music by Hal Wright, Karen Mitzo Hilderbrand, Kim Mitzo Thompson
Used by permission, CCLI.com License #2917872
Where did you experience hope during the week?
PREPARING OUR HEARTS FOR SCRIPTURE
God rest ye merry, gentlemen, let nothing you dismay,
For Jesus Christ, our Savior, was born on Christmas day
To save us all from Satan's power when we were gone astray.
O tidings of comfort and joy, comfort and joy;
O tidings of comfort and joy!
LIGHTING OF THE ADVENT WREATH
SUNG RESPONSE
The cattle are lowing; the Baby awakes.
But little Lord Jesus no crying He makes.
I love Thee, Lord Jesus, look down from the sky
And stay by my side 'til morning is nigh.
SCRIPTURE READING: Isaiah 9:6-7, NRSV (Oldtown Bible: OT 781)
For a child has been born for us,
A son given to us;
Authority rests upon his shoulders;
And he is named
Wonderful Counselor, Mighty God,
Everlasting Father, Prince of Peace.
His authority shall grow continually,
And there shall be endless peace
For the throne of David and his kingdom.
He will establish and uphold it
With justice and with righteousness
From this time onward and forevermore.
The zeal of the Lord of hosts will do this.
What stood out for you in today's reading? What questions did it raise?
---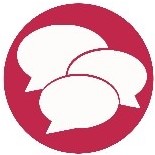 REFLECT
SERMON—"There Is No Better Place"
How do pets show us unconditional love?
How might the animals have brought a sense of peace to the stable in Bethlehem?
REMEMBERING THE SACRED STORY
SONG OF PREPARATION—#C145 Silent Night
SHARING OF THE SACRED STORY
PRAYERS OF THE PEOPLE and THE LORD'S PRAYER
Our Oldtown Prayer List: Sue & Steve, Matthew, Kaya, Will, David, Ginger D. Doreen, Lucy, Gordon C. Dawn, Sam, Kevin, Ed, Mark, John, Joan, Marjon, Steven, Dave B., Janet, Kyle, Eric, Ann, Heidi
Our Father, who art in heaven, hallowed be Thy name. Thy kingdom come. Thy will be done, on earth as it is in heaven. Give us this day our daily bread, and forgive us our debts, as we forgive our debtors. And lead us not into temptation, but deliver us from evil. For Thine is the kingdom, and the power, and the glory, forever. Amen.
CHORAL RESPONSE
GIFT OF SONG
---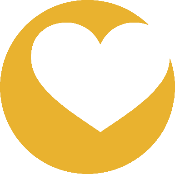 THANK
OFFERING OUR THANKS
⇑ DOXOLOGY
Then entered in those wise men three,
Full reverently upon their knee.
And offered there, in His presence,
Their gold and myrrh and frankincense.
Noel, Noel, Noel, Noel, born is the King of Israel.
⇑ PRAYER OF THANKSGIVING
THE WORK OF THE CHURCH
⇑ SENDING SONG—#C153 "It Came Upon the Midnight Clear"
⇑ BENEDICTION
⇑ BENEDICTION RESPONSE
Go in peace and the peace of God be with you this day.
Go in peace and the peace of God be with you always.
Celebrate and share the PEACE! Celebrate new life!
Go in peace and the peace of God be with you always.
POSTLUDE
** Our worship has ended. Let our service begin! **
Please join us outside for fellowship time and enjoy some fresh air following worship!
---

The Oldtown Message
December 5, 2021
OLDTOWN CALENDAR
Sun December 5: In-Person Worship 10am
Sun December 12: In-Person Worship 10am
~ Missions Meeting following worship
~ "Angels in the Light" ceremony for grieving parents 6:30pm
Tue December 14: Church Committee Meeting 7pm
Wed December 15: Oldtown Trip to LaSalette Shrine
Sun December 19: In-Person Worship 10am
~ Caroling at the Church 4pm
Check our Online Calendar for even more church events!! Have something you'd like added to the calendar? Email calendar@oldtownucc.org with all the information and we'll get it posted.
MISSION COLLECTIONS / PROJECTS
Nov 1-Dec 19: Coat Drive (new or gently used)
Nov 1-Dec 19: SERRV (www.serrv.org?a=oldtown1)
Nov 28-Dec 18: Reverse Advent Food Collection
STEWARDSHIP CORNER
Offering last week:
$615.43
$698.99 less than budget
Offering 2021 to date:
$350 less than budget
To-Date as of End of October (83% of year)
Fund Raising:
$11,535.16 (76.9% of annual budget)
Total Budgeted Income:
$75,060.04 (83.2% of annual budget)
Total Budgeted Expenses:
$76,123.57 (73.3% of annual budget)
Non-Budgeted Income:
$11,454.47
Non Budgeted Expenses:
$11,238.04
Total Shortfall for 2021:
$847.10
As we approach the end of the year, remember that we were unable to hold our suppers and our Fall Fair this year. The fair is our largest fundraising event of the year by far, giving us a financial bump at the end of the year, and our suppers usually provide a steady stream of fundraising all throughout the year. We all need to focus on what we can do for fundraising events moving forward, as well as focusing on what other things we can do to support our church, both financially and through our actions. If you have not yet completed your pledge/promise card for next year or would like to make any changes, don't forget it's always available at https://www.oldtownucc.org/pledge.
"For a child has been born for us, a son given to us; authority rests upon his shoulders;
and he is named Wonderful Counselor, Mighty God, Everlasting Father, Prince of Peace."
~ Isaiah 9:6 (NRSV)
---
First Congregational Church, UCC of North Attleborough
(Oldtown Church)
675 Old Post Road, North Attleborough, MA 02760
508-695-1713
Pastor Kelly's email: PastorKelly@oldtownucc.org
Church Email: church@oldtownucc.org
Website: www.oldtownucc.org
YouTube: www.youtube.com/oldtownucc
Facebook: www.facebook.com/oldtownucc
Subscribe to our Friday Email Updates
Learn more about our denomination: www.ucc.org