FIRST CONGREGATIONAL CHURCH
WELCOME TO OLDTOWN
North Attleborough, MA—November 28, 2021
Ministers: ALL of our Members and Friends
Pastor & Teacher: The Rev. Kelly Thibeault
Pianist: Ellen Kingman
Welcome to the Oldtown Church!
Whoever you are, and wherever you are on life's journey, you are always welcome here. Because we are a faith community that values all ages and stages, and those who are vaccinated and unvaccinated, all people vaccinated or unvaccinated MUST wear a mask while in the church building. Presenters may remove their masks while presenting, but otherwise, masks must remain on. We thank you for your patience and cooperation.
We are so glad that you have chosen to worship with us today. We invite you to join in on the bold print in the bulletin and to stand as you are able any time you see a ⇑. The restrooms are out the back door of the sanctuary to the right, as is the nursery in case your little one needs a walkabout. Don't be afraid to ask questions, and please join us for fellowship after worship!
Please remember to mute your devices during worship.
---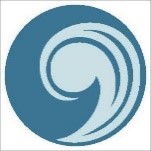 BREATHE
GATHERING MUSIC
WELCOME / TODAY'S WORSHIP WAYS
What do you need to let go of to be fully present here today?
OPENING PRAYER
---
THE SACRAMENT OF BAPTISM
Hudson Gasque
Born: March 18, 2021 — Baptized: November 28, 2021
Parents: Keith & Brooke (Lacasse) Gasque
GATHERING
All: "Let the little children come to me, and do not hinder them for the kingdom of God belongs to such as these."
PROMISES (by the parents)
Do you desire to have Hudson baptized into the faith and family of Jesus Christ so that he may explore the dynamics of God, who created and loves him?
Parents: We do.
Will you encourage Hudson to live out his faith in response to the gospel, and to receive the freedom of new life in Christ?
Parents: We will, with the help of God.
Will you teach Hudson the stories of our faith so that he may be led into relationship with Jesus Christ?
Parents: We will, with the help of God.
Do you promise by the grace of God, to be Christ's disciples, to follow in the way of our Savior, to be in right relationship with God, others and yourself, to show love and justice, and to share the work and word of Jesus Christ as best as you are able?
Parents: We do, with the help of God.  
Will you covenant to bring Hudson into the life of the Christian community to worship, to hear the story of the roots of our faith, and to be in relationship with other believers as you all grow together and celebrate the Spirit's presence?
Parents: We will, with the help of God.
CONGREGATIONAL ASSENT
Jesus Christ calls us to make disciples of all nations and to offer them the gift of grace in baptism. Do you as a congregation and as family and friends, promise your love, support, and care to Hudson as he lives and grows in Christ?
All: We promise our love, support, and care.
Will you support these parents in their efforts to guide Hudson in the way of the gospel and to the faithful service in Christ's church?
All: We will, relying on God's grace.
AFFIRMATION OF FAITH
Let us unite with the church in all times and places in confessing our faith in the triune God. Do you believe in God?
I believe in God.
Do you believe in Jesus Christ?
I believe in Jesus Christ.
Do you believe in the Holy Spirit?
I believe in the Holy Spirit
PRAYER OF BAPTISM
The Lord be with you.
And also with You.
ACT OF BAPTISM
PRAYER FOR THE BAPTIZED
SHARING OF THE STORY
⇑ HYMN—C#75 "I Was There to Her Your Borning Cry"
---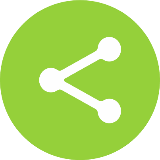 SHARE
SCRIPTURE READING: Mark 1:1-8, NRSV (Oldtown Bible: NT 42)
What stood out for you in today's reading?
---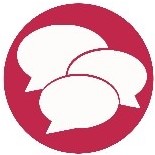 REFLECT
HANGING OF THE GREENS
PREPARING THE SANCTUARY
O come, O come, Emmanuel, and ransom captive Israel,
That mourns in lonely exile here, until the Son of God appear.
Rejoice! Rejoice! Emmanuel shall come to thee, O Israel.
THE GREENS
O Come all ye faithful, joyful and triumphant.
O Come ye, O come ye to Bethlehem.
Come and behold him, born the king of angels.
Oh, come let us adore him. Oh, come let us adore him.
Oh, come let us adore him, Christ, the Lord!
THE WREATHS
Away in a manger, no crib for a bed,
The little Lord Jesus laid down his sweet head.
The stars in the sky looked down where he lay,
The little Lord Jesus, asleep on the hay.
THE POINSETTIAS
We three kings of Orient are bearing gifts we traverse afar,
Field and fountain, moor and mountain, following yonder star.
O star of wonder, star of night, star with royal beauty bright,
Westward leading, still proceeding, guide us to Thy perfect light.
 
THE MANGER
O Little Town of Bethlehem, descend on us we pray;
Cast out our sin and enter in; be born in us today.
We hear the Christmas angels, the great glad tidings tell;
O come to us, abide with us, our Lord Emmanuel.
THE ADVENT WREATH
Silent Night, Holy Night, all is calm, all is bright
Round yon virgin mother and child.
Holy infant so tender and mild,
Sleep in heavenly peace, sleep in heavenly peace.
PRAYERS OF THE PEOPLE and THE LORD'S PRAYER
Our Oldtown Prayer List: Sue & Steve, Matthew, Kaya, Will, David, Ginger D. Doreen, Lucy, Gordon C. Dawn, Sam, Kevin, Ed, Mark, John, Joan, Marjon, Steven, Dave B., Janet, Kyle, Eric, Ann, Heidi
Our Father, who art in heaven, hallowed be Thy name. Thy kingdom come. Thy will be done, on earth as it is in heaven. Give us this day our daily bread, and forgive us our debts, as we forgive our debtors. And lead us not into temptation, but deliver us from evil. For Thine is the kingdom, and the power, and the glory, forever. Amen.
CHORAL RESPONSE
GIFT OF SONG
---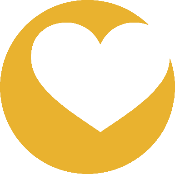 THANK
OFFERING OUR THANKS
What is something that you are thankful for today?
⇑ DOXOLOGY
Then entered in those wise men three,
Full reverently upon their knee.
And offered there, in His presence,
Their gold and myrrh and frankincense.
Noel, Noel, Noel, Noel, born is the King of Israel.
⇑ PRAYER OF THANKSGIVING
THE WORK OF THE CHURCH
⇑ SENDING SONG—"Joy to the World"
Joy to the world! The Lord is come.
Let earth receive her King.
Let every heart prepare Him room,
And heaven and nature sing. (3x)
THE STORY OF THE CANDY CANE
BENEDICTION
BENEDICTION RESPONSE
Go in peace and the peace of God be with you this day.
Go in peace and the peace of God be with you always.
Celebrate and share the HOPE! Celebrate new life!
Go in peace and the peace of God be with you always.
POSTLUDE
** Our worship has ended. Let our service begin! **
Please join us outside for fellowship time and enjoy some fresh air following worship!
---

The Oldtown Message
November 28, 2021
OLDTOWN CALENDAR
Sun November 28: In-Person Worship 10am
   ~ Hanging of the Greens
Thu December 2: Savers Delivery
Sat December 4: Pet Vaccination Clinic 11am-noon
Sun December 5: In-Person Worship 10am
Check our Online Calendar for even more church events!! Have something you'd like added to the calendar? Email calendar@oldtownucc.org with all the information and we'll get it posted.
MISSION COLLECTIONS / PROJECTS
Nov 1-Dec 19: Coat Drive (new or gently used)
Nov 1-Dec 19: SERRV (www.serrv.org?a=oldtown1)
Nov 28-Dec 18: Reverse Advent Food Collection
COMMUNITY EVENTS
Sun December 12: @ the Oldtown Church: "Angels in the Light" 6:30pm
A candlelight ceremony for grieving parents, hosted by "Myles Above in Heaven"
Wed December 15: Oldtown trip to La Salette Shrine
Sun December 19: Caroling at the Church 4pm
STEWARDSHIP CORNER
Offering last week:
$1,516.07
$201.65 more than budget
Offering 2021 to date:
$350 more than budget
To-Date as of End of October (83% of year)
Fund Raising:
$11,535.16 (76.9% of annual budget)
Total Budgeted Income:
$75,060.04 (83.2% of annual budget)
Total Budgeted Expenses:
$76,123.57 (73.3% of annual budget)
Non-Budgeted Income:
$11,454.47
Non Budgeted Expenses:
$11,238.04
Total Shortfall for 2021:
$847.10
A huge THANK YOU to those of you who have already submitted your Pledge/Promise cards to us. Remember that, while they do help us in preparing our budget for next year, it is NOT all about the money! Pledges are also your opportunity to tell us what you'd like the church to be DOING by telling us what YOU would like to do at the church. Maybe you're interested in helping with missions, or education, or social justice. Maybe there's something else entirely you'd like to help your church focus on. Whatever it is, let us know and we'll all work together to make it happen. Submit yours quickly and easily online at https://www.oldtownucc.org/pledge.
"But be doers of the word, and not merely hearers who deceive themselves. For if any are hearers of the word and not doers, they are like those who look at themselves in a mirror; for they look at themselves and, on going away, immediately forget what they were like. But those who look into the perfect law, the law of liberty, and persevere, being not hearers who forget but doers who act—they will be blessed in their doing."
~ James 1:22-25 (NRSV)
---
First Congregational Church, UCC of North Attleborough
(Oldtown Church)
675 Old Post Road, North Attleborough, MA 02760
508-695-1713
Pastor Kelly's email: PastorKelly@oldtownucc.org
Church Email: Church@oldtownucc.org
Website: www.oldtownucc.org
YouTube: www.youtube.com/oldtownucc
Facebook: www.facebook.com/oldtownucc
Subscribe to our Friday Email Updates
Learn more about our denomination: www.ucc.org