FIRST CONGREGATIONAL CHURCH
WELCOME TO OLDTOWN
North Attleborough, MA—December 29, 2019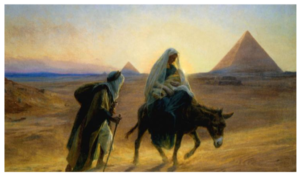 Guest Preacher: Rev. Rebecca Driscoll
Ministers: ALL of our Members and Friends
Pastor & Teacher: The Rev. Kelly Thibeault
Pianist: Ellen Kingman
Welcome to the Oldtown Church!
We are so glad that you have chosen to worship with us today. We invite you to join in on the bold print in the bulletin and to stand as you are able any time you see a ⇑. The restrooms are out the back door of the sanctuary to the right, as is the nursery in case your little one needs a walkabout. Don't be afraid to ask questions, and please join us for coffee and refreshments after worship!
Please remember to mute your devices during worship.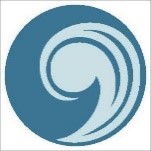 BREATHE
PRELUDE
INTROIT—"As With Gladness"
WELCOME / TIME OF CENTERING
CALL TO WORSHIP
We are all on a journey
Where the wonderers are welcome.
We are all on a journey
Where the stranger becomes our friend.
We are all on a journey
Where love appears in unexpected places.
We are all on a journey
Seeking places of safety and rest.
We are all in a journey
With God traveling at our side.
PRAYER OF INVOCATION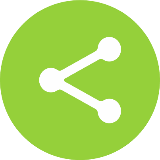 SHARE
⇑ HYMN—C#164 "Good Christian Friends, Rejoice"
⇑ SHARING THE PEACE OF CHRIST
Open our eyes, Lord, we want to see Jesus,
To reach out and touch Him and say that we love Him.
Open our ears, Lord, and help us to listen.
Open our eyes, Lord, we want to see Jesus.
SCRIPTURE READING—Matthew 2:13-23 (NRSV) (NT 2)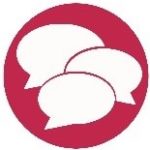 REFLECT
SERMON—"Traveling to Egypt" – Rev. Rebecca Driscoll
PREPARING OURSELVES FOR PRAYER
In moments like these, I sing out a song,
I sing out a love song to Jesus.
In moments like these, I lift up my hands.
I lift up my hands to the Lord.
Singing, "I love you, Lord."
Singing, "I love you, Lord."
Singing, "I love you, Lord. I love you."
PRAYERS OF THE PEOPLE and the LORD'S PRAYER
Our Father, who art in heaven, hallowed by they name. Thy kingdom come. Thy will be done, on earth as it is in heaven. Give us this day our daily bread. And forgive us our debts, as we forgive our debtors. And lead us not into temptation, but deliver us from evil. For Thine is the kingdom, and the power, and the glory, forever. Amen.
CHORAL RESPONSE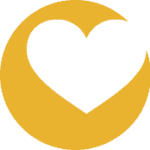 THANK
OFFERING OF OUR GIFTS
GIFT OF MUSIC
⇑ THE DOXOLOGY (Old Hundredth)
Praise God from whom all blessings flow.
Praise God all creatures here below.
Praise God above, ye heavenly host,
Creator Christ, and Holy Ghost. Amen!
⇑ PRAYER OF DEDICATION
TIME OF ANNOUNCEMENTS
⇑ SENDING HYMN—C#150 "Hark! The Herald Angels Sing"
⇑ BENEDICTION
⇑ BENEDICTION RESPONSE
Sent forth by God's blessing, our true faith confessing,
The people of God from this dwelling take leave.
The service is ended. O now be extended
The fruits of our worship in all who believe.
The seed of the teaching, receptive hearts reaching
Shall blossom in action for God and for all.
God's grace did invite us, and love shall unite us
To work for God's realm and to answer the call.
POSTLUDE
Our worship has ended… Let our service begin!
Please join us for coffee and fellowship in Maxcy Hall following worship!
---

The Oldtown Message
December 29, 2019
OLDTOWN CALENDAR
December 29: NO Household Huddle
  ~ Worship 10am—Guest Preacher: Rev. Rebecca Driscoll
December 31: NO Coffee Connection – Happy New Year's Eve!!
January 5: Household Huddle 9am
 ~ Worship 10am
 ~ Deacons Meeting After Worship
 ~ Pastor Amie's Ordination 3pm 
      @ Second Congregational Church in Attleboro
IN NEED OF OUR PRAYERS
Debbie, Kerri, Malcolm, Maryellen, Marge, Gordon, Kristen, Priscilla, Kaya, Pat, Michelle, Matthew, Ron, Steven, Kathy, Peg, Sarah, Sue, Steve, Reign, Alice, Stacy, Lydia, Zena, Suzanne, Ella, Nelson, Judy, Becky, Gayle, Barbara, Lynne.
If you would like to add a name to our prayer list, please fill out a prayer card and drop it in the offering plate, or use our online prayer request form.
---
First Congregational Church, UCC of North Attleborough
(Oldtown Church)
Church Phone: 508-695-1713 — Pastor Kelly's cell phone: 508-294-9767
Office Hours: Wednesday 10am-noon & Thursday 6pm-8pm
Pastor Kelly's email: PastorKelly@oldtownucc.org
Church Email: Church@oldtownucc.org
Website: www.oldtownucc.org