FIRST CONGREGATIONAL CHURCH
WELCOME TO OLDTOWN
North Attleborough, MA—November 14, 2021
The early settlers who came hither put time and thought and labor and money into this religious institution, which we have as an inheritance from them. And what is there of all that they did which is now yielding richer results? These precious results are not confined to the present. All generations in the town's history have been reaping
them. Let the visible fruits of the effort of the pioneers be an inspiration to us.

The Rev. John Whitehill—Pastor of the Oldtown Church, Oct. 14, 1894
Ministers: ALL of our Members and Friends
Pastor & Teacher: The Rev. Kelly Thibeault
Pianist: Ellen Kingman
Welcome to the Oldtown Church!
Whoever you are, and wherever you are on life's journey, you are always welcome here. Because we are a faith community that values all ages and stages, and those who are vaccinated and unvaccinated, all people vaccinated or unvaccinated MUST wear a mask while in the church building. Presenters may remove their masks while presenting, but otherwise, masks must remain on. We thank you for your patience and cooperation.
We are so glad that you have chosen to worship with us today. We invite you to join in on the bold print in the bulletin and to stand as you are able any time you see a ⇑. The restrooms are out the back door of the sanctuary to the right, as is the nursery in case your little one needs a walkabout. Don't be afraid to ask questions, and please join us for fellowship after worship!
Please remember to mute your devices during worship.
---
Our worship begins as our early church may have in the 1700s
For it is by grace you have been saved, through faith and this is not from yourselves, it is the gift of God.
Ephesians 2:8
WELCOME
OPENING PRAYER
READING FROM THE PSALMS
HYMN
TIME OF CONFESSION
---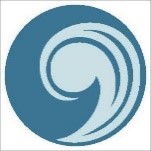 ---
BREATHE
A MOMENT OF OLDTOWN HISTORY
⇑ HYMN OF PRAISE—C#546 "Amazing Grace"
---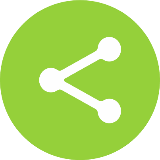 SHARE
SHARING TIME
What surprised you about the opening of today's worship?
PREPARING OUR HEARTS FOR SCRIPTURE
Open our eyes, Lord, we want to see Jesus.
To reach out and touch Him, and say that we love Him.
Open our ears, Lord, and help us to listen.
Open our eyes, Lord, we want to see Jesus.
SCRIPTURE READING: Matthew 5:13-16, NRSV (Oldtown Bible: NT 5)
(Underline or circle any words or phrases that jump out to you)
Salt and Light
You are the salt of the earth; but if salt has lost its taste, how can its saltiness be restored? It is no longer good for anything, but is thrown out and trampled under foot. You are the light of the world. A city built on a hill cannot be hid. No one after lighting a lamp puts it under the bushel basket, but on the lampstand, and it gives light to all in the house. In the same way, let your light shine before others, so that they may see your good works and give glory to your Father in heaven.

Matthew 5:13-16, NRSV
What stood out for you in today's reading? What questions did it raise?
---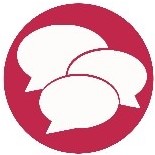 REFLECT
SERMON: "Light & Grace"
What fingerprints of the past do you see?
How can you reflect the light of Christ in the world?
PREPARING OURSELVES FOR PRAYER
In moments like these, I sing out a song,
I sing out a love song to Jesus.
In moments like these, I lift up my hands,
I lift up my hands to the Lord.
Singing, "I love You, Lord."
Singing, "I love You, Lord."
Singing, "I love You, Lord, I love You."
What prayers do you hold for our church?
Our Oldtown Prayer List: Sue & Steve, Matthew, Kaya, Will, David, Ginger D., Doreen, Lucy, Gordon C., Dawn, Sam, Kevin, Ed, Mark, John, Joan, Marjon, Dave B., Steven, the Lagasse family, the Lindell family, the Lonergan family.
CANDLE LIGHTING LITANY and THE LORD'S PRAYER
Response: …and we promise
We will not let the light go out, as it has shone for so many years, may the Light of Christ continue to shine here in Oldtown!
Our Father, who art in heaven, hallowed be Thy name. Thy kingdom come. Thy will be done, on earth as it is in heaven. Give us this day our daily bread, and forgive us our debts, as we forgive our debtors. And lead us not into temptation, but deliver us from evil. For Thine is the kingdom, and the power, and the glory, forever. Amen.
CHORAL RESPONSE
GIFT OF SONG
---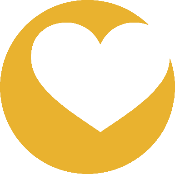 THANK
OFFERING OUR THANKS
What is something that you are thankful for today?
⇑ DOXOLOGY
Praise God from whom all blessings flow.
Praise God all creatures here below.
Praise God above, Ye heavenly host.
Creator, Christ, and Holy Ghost! Amen.
⇑ PRAYER OF THANKSGIVING
THE WORK OF THE CHURCH
⇑ SENDING HYMN—"This Little Light of Mine"
⇑ BENEDICTION
⇑ BENEDICTION RESPONSE
Sent forth by God's blessing, our true faith confessing,
The people of God from this dwelling take leave.
The service is ended. O now be extended
The fruits of our worship in all who believe.
The seed of our teaching, receptive hearts reaching,
Shall blossom in action for God and for all.
God's grace did invite us, and love shall unite us
To work for God's realm and to answer the call.
POSTLUDE
** Our worship has ended. Let our service begin! **
Please join us outside for fellowship time and enjoy some fresh air following worship!
---

The Oldtown Message
November 14, 2021
OLDTOWN CALENDAR
Sun November 14: In-Person Worship 10am
~ Founders Day Celebration
Sat November 20: Pet Vaccination Clinic 11am-noon
Sun November 21: In-Person Worship 10am
~ Thanksgiving Sunday, Pledge Sunday

Check our Online Calendar for even more church events!! Have something you'd like added to the calendar? Email calendar@oldtownucc.org with all the information and we'll get it posted.
A FEW 1712 THINGS TO THINK ABOUT…
We were British citizens.
The First Church of the Attleboroughs was officially chartered with the ordination of their first pastor, the Rev. Matthew Short.
Oldtown was the center of Attleborough because there was no North Attleborough yet. North Attleborough became a separate community by voter referendum in 1887. Attleboro became a city in 1914 and, with that change in its form of government, dropped the "ugh" from the end of it's name, which North Attleborough kept.
The first steam engine was invented by Thomas Newcomen to pump water from a mine.
The Carolina colony was officially divided into North Carolina and South Carolina.
The Pennsylvania assembly banned the import of slaves into that colony.
In Massachusetts, the first sperm whale is captured at sea by a sea captain from Nantucket.
The song "Amazing Grace" by John Newton was not written yet. Newton wrote it in 1772.
WELCOME BACK TO IN-PERSON WORSHIP
As we become more comfortable gathering together to worship, we remind everyone to continue to be gentle with each other. In the interest of keeping everyone safe, including the children and immuno-compromised within our church family, we are requiring that masks be worn at all times when in the church building. While we recognize that there are differing opinions on the need for masks, we require mask-wearing at all times while indoors at the church for the safety and comfort of everyone. We have also decided there will be gathering outside on the south lawn or in the parking lot after worship for fellowship, weather-permitting. We thank you for your patience and for your prayerful consideration of others.
DO YOU NEED TO CONTACT THE CHURCH?
As we return to the building and step into new ways of being the church, we are trying to set safe and healthy boundaries for everyone. Moving forward, if you need to contact Pastor Kelly or the church for church business, we ask that you use the church phone number, 508-695-1713. We have a new phone system in place in hopes of streamlining our communication. If Pastor Kelly cannot answer at the time of your call, leave a message and she will get back to you as soon as she can.
STEWARDSHIP CORNER
Offering last week:
$1,099.68
$214.74 less than budget
Offering 2021 to date:
$250 more than budget
To-Date as of End of October (83% of year)
Fund Raising:
$11,535.16 (76.9% of annual budget)
Total Budgeted Income:
$75,060.04 (83.2% of annual budget)
Total Budgeted Expenses:
$76,123.57 (73.3% of annual budget)
Non-Budgeted Income:
$11,454.47
Non Budgeted Expenses:
$11,238.04
Total Shortfall for 2021:
$847.10
We want to say a huge "THANK YOU!!!" to all who give to our church online. About 40% of the offerings we receive come in online through the giving page on our website. We continue to prove that, though we are a historic church, we are no less relevant, timely, and an active part of our community and our world. Remember that giving online not only helps us by reducing the effort required to manage offerings but it also helps YOU by eliminating the need for writing checks and makes it easy to remember to give each week and fulfill your pledged giving amount by setting up recurring giving online. If you have any questions about online giving, please see Jim or Deb Fennell, or send us an email at giving@oldtownucc.org.
"Each of you must give as you have made up your mind, not reluctantly or under compulsion, for God loves a cheerful giver. And God is able to provide you with every blessing in abundance, so that by always having enough of everything, you may share abundantly in every good work."
~ 2 Corinthians 9:7-8 (NRSV)
---
First Congregational Church, UCC of North Attleborough
(Oldtown Church)
675 Old Post Road, North Attleborough, MA 02760
508-695-1713
Pastor Kelly's email: PastorKelly@oldtownucc.org
Church Email: Church@oldtownucc.org
Website: www.oldtownucc.org
YouTube: www.youtube.com/oldtownucc
Facebook: www.facebook.com/oldtownucc
Subscribe to our Friday Email Updates
Learn more about our denomination: www.ucc.org