FIRST CONGREGATIONAL CHURCH
WELCOME TO OLDTOWN
North Attleborough, MA—November 7, 2021
Ministers: ALL of our Members and Friends
Pastor & Teacher: The Rev. Kelly Thibeault
Pianist: Ellen Kingman
Welcome to the Oldtown Church!
Whoever you are, and wherever you are on life's journey, you are always welcome here. Because we are a faith community that values all ages and stages, and those who are vaccinated and unvaccinated, all people vaccinated or unvaccinated MUST wear a mask while in the church building. Presenters may remove their masks while presenting, but otherwise, masks must remain on. We thank you for your patience and cooperation.
We are so glad that you have chosen to worship with us today. We invite you to join in on the bold print in the bulletin and to stand as you are able any time you see a ⇑. The restrooms are out the back door of the sanctuary to the right, as is the nursery in case your little one needs a walkabout. Don't be afraid to ask questions, and please join us for fellowship after worship!
Please remember to mute your devices during worship.
---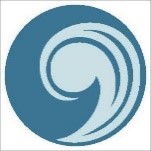 BREATHE
GATHERING MUSIC
WELCOME / TODAY'S WORSHIP WAYS
OPENING PRAYER
---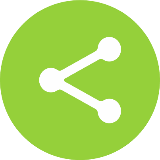 SHARE
LITANY OF REMEMBRANCE
We remember the great ancestors of our faith, from Abraham and Sarah to Paul and Phoebe:
Ancestors of the faith, we remember you.
We remember the prophets and priests, the ministers and teachers who have taught us the way of God:
Teachers of the faith, we remember you.
We remember our grandparents and parents, aunts and uncles, those who have gone before us in our lifetime:
Family of our faith, we remember you.
We lift up the memories of children and grandchildren, brothers and sisters, husbands and wives and parents whose lives ended too soon:
Those close in our heart, we remember you.
A READING OF THE NAMES / TOLLING OF THE BELL
A MOMENT OF SILENCE
PRAYER OF THANKSGIVING
⇑ HYMN—P#481 "I Sing a Song of the Saints of God"
---
SCRIPTURE READING: Luke 20:45-21:4, NRSV (Oldtown Bible: NT 103)
(Underline or circle any words or phrases that jump out to you)
Jesus Denounces the Scribes
In the hearing of all the people he said to the disciples, "Beware of the scribes, who like to walk around in long robes, and love to be greeted with respect in the marketplaces, and to have the best seats in the synagogues and places of honor at banquets. They devour widows' houses and for the sake of appearance say long prayers. They will receive the greater condemnation."

The Widow's Offering
He looked up and saw rich people putting their gifts into the treasury; he also saw a poor widow put in two small copper coins. He said, "Truly I tell you, this poor widow has put in more than all of them; for all of them have contributed out of their abundance, but she out of her poverty has put in all she had to live on."

Luke 20:45-21:4, NRSV
What stood out for you in today's reading?
---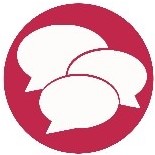 REFLECT
SERMON: "Humble Gifts"
What humble gifts do you remember receiving from others?
What humble gifts can you share?
REMEMBERING THE SACRED STORY
SONG OF PREPARATION—"O Holy Night: (sung by Jim Hall)
SHARING OF THE SACRED STORY
PRAYERS OF THE PEOPLE and THE LORD'S PRAYER
Our Oldtown Prayer List: Sue & Steve, Matthew, Kaya, Will, David, Ginger D., Doreen, Lucy, Gordon C., Dawn, Sam, Kevin, Ed, Mark, John, Joan, Ron, Ralph, Dave B., Steven
Our Father, who art in heaven, hallowed be Thy name. Thy kingdom come. Thy will be done, on earth as it is in heaven. Give us this day our daily bread, and forgive us our debts, as we forgive our debtors. And lead us not into temptation, but deliver us from evil. For Thine is the kingdom, and the power, and the glory, forever. Amen.
CHORAL RESPONSE
GIFT OF SONG–"Scars in Heaven"
---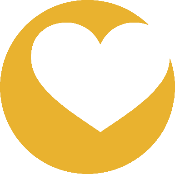 THANK
OFFERING OUR THANKS
What is something that you are thankful for today?
⇑ DOXOLOGY
Praise God from whom all blessings flow.
Praise God all creatures here below.
Praise God above, Ye heavenly host.
Creator, Christ, and Holy Ghost! Amen.
⇑ PRAYER OF THANKSGIVING
THE WORK OF THE CHURCH
⇑ SENDING HYMN—C#490 "Sister, Let Me Be Your Servant"
⇑ BENEDICTION
⇑ BENEDICTION RESPONSE
Sent forth by God's blessing, our true faith confessing,
The people of God from this dwelling take leave.
The service is ended. O now be extended
The fruits of our worship in all who believe.
The seed of our teaching, receptive hearts reaching,
Shall blossom in action for God and for all.
God's grace did invite us, and love shall unite us
To work for God's realm and to answer the call.
POSTLUDE
** Our worship has ended. Let our service begin! **
Please join us outside for fellowship time and enjoy some fresh air following worship!
---

The Oldtown Message
November 7, 2021
OLDTOWN CALENDAR
Sun November 7: In-Person Worship 10am
   ~ All Saints Sunday – honoring loved ones we have lost since the pandemic began
Tue November 9: Missions Meeting 6pm
   ~ Church Committee Meeting 7pm
Sun November 14: In-Person Worship 10am
   ~ Founders Day Celebration

Check our Online Calendar for even more church events!! Have something you'd like added to the calendar? Email calendar@oldtownucc.org with all the information and we'll get it posted.
NEXT SUNDAY
FOUNDERS SUNDAY
Travel back with us to 1712 when our church first began. Learn about our humble Oldtown beginnings as the first church of the Attleboros, and what set the foundation for more than three hundred years of faith service in the Attleboro area.
WELCOME BACK TO IN-PERSON WORSHIP
As we ease back into gathering together to worship, we remind everyone to be gentle with each other. In the interest of keeping everyone safe, including the children and immuno-compromised within our church family, we are requiring that masks be worn at all times when in the church building. While we recognize that there are differing opinions on the need for masks, we require mask-wearing at all times while indoors at the church for the safety and comfort of everyone. We have also decided there will be no gathering in Maxcy Hall for fellowship following worship. Everyone is welcome to gather outside on the south lawn or in the parking lot, weather-permitting, but we will not be having a time of indoor fellowship. We thank you for your patience and for your prayerful consideration of others.
DO YOU NEED TO CONTACT THE CHURCH?
As we return to the building and step into new ways of being the church, we are trying to set safe and healthy boundaries for everyone. Moving forward, if you need to contact Pastor Kelly or the church for church business, we ask that you use the church phone number, 508-695-1713. We have a new phone system in place in hopes of streamlining our communication. If Pastor Kelly cannot answer at the time of your call, leave a message and she will get back to you as soon as she can.
STEWARDSHIP CORNER
Offering last week:
$1,023.43
$290.99 less than budget
Offering 2021 to date:
$475 more than budget
To-Date as of End of September (75% of year)
Fund Raising:
$8,130.76 (54.2% of annual budget)
Total Budgeted Income:
$62,996.78 (69.8% of annual budget)
Total Budgeted Expenses:
$66,513.96 (64.0% of annual budget)
Non-Budgeted Income:
$11,184.82
Non Budgeted Expenses:
$11,025.04
Total Shortfall for 2021:
$3,357.40
This is the season we ask everyone to reflect on how we can all best support our church in the coming year. Through gifts of our time, talent, and treasure, we all give what we can to further the mission and vision of the Oldtown Church's outreach to the community and the world. This year, we are asking to consider that mission and vision alongside their giving. In what ways do you feel it important for Oldtown to help and support not just those who worship with us but everyone who is our neighbor in our local area and throughout the world. Share your thoughts with us at stewardship@oldtownucc.org.
"Give, and it will be given to you. A good measure, pressed down, shaken together, running over, will be put into your lap; for the measure you give will be the measure you get back."
~ Luke 6:38 (NRSV)
---
First Congregational Church, UCC of North Attleborough
(Oldtown Church)
675 Old Post Road, North Attleborough, MA 02760
508-695-1713
Pastor Kelly's email: PastorKelly@oldtownucc.org
Church Email: Church@oldtownucc.org
Website: www.oldtownucc.org
YouTube: www.youtube.com/oldtownucc
Facebook: www.facebook.com/oldtownucc
Subscribe to our Friday Email Updates
Learn more about our denomination: www.ucc.org