FIRST CONGREGATIONAL CHURCH
WELCOME TO OLDTOWN
North Attleborough, MA—November 20, 2022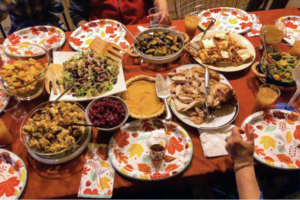 Ministers: ALL of our Members and Friends
Pastor & Teacher: The Rev. Kelly Thibeault
Welcome to the Oldtown Church!
We are so glad that you have chosen to worship with us today. We invite you to join in on the bold print in the bulletin and to stand as you are able any time you see a ⇑. The restrooms are out the back door of the sanctuary to the right, as is the nursery, in case your little one needs a walkabout. Don't be afraid to ask questions, and please join us for fellowship after worship!
Please remember to mute your devices during worship.
---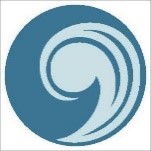 BREATHE
GATHERING MUSIC
WELCOME
WORSHIP WAYS
SETTING THE TABLE
TIME OF CENTERING
Come to the Table of Grace
Come to the Table of Grace
This is God's Table, it's not yours or mine
Come to the Table of Grace
CALL TO WORSHIP
Let us gather together in thanksgiving to God
For God has created us and loves us unconditionally.
Let us gather together in gratitude to one another
For we are bearers of God's blessings and love.
Let us join our hearts as we give thanks to God
For we have gathered to praise God together.
OPENING PRAYER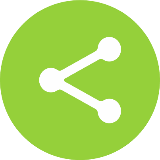 SHARE
⇑ HYMN C#276—"We Gather Together"
⇑ TIME OF SHARING
Open our eyes, Lord. We want to see Jesus,
To reach out and touch Him, and tell Him we love Him.
Open our ears Lord, and help us to listen.
Open our eyes, Lord. We want to see Jesus.
SCRIPTURE READING: Psalms 100 (Oldtown Bible: OT 679)
---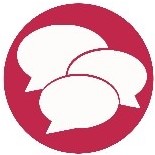 REFLECT
SERMON—"Thanks-Giving"
PREPARING OURSELVES FOR PRAYER
Spirit of the living God, fall afresh on me.
Spirit of the living God, fall afresh on me.
Melt me, mold me, fill me, use me.
Spirit of the living God, fall afresh on me.
PRAYERS OF THE PEOPLE and THE LORD'S PRAYER
Our Father, who art in heaven, hallowed be Thy name. Thy kingdom come. Thy will be done, on earth as it is in heaven. Give us this day our daily bread, and forgive us our debts, as we forgive our debtors. And lead us not into temptation, but deliver us from evil. For Thine is the kingdom, and the power, and the glory, forever. Amen.
CHORAL RESPONSE
---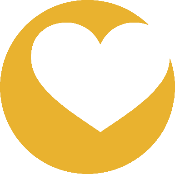 THANK
OFFERING OF OUR GIFTS
GIFT OF MUSIC
⇑ DOXOLOGY
Praise God from whom all blessings flow.
Praise God, all creatures here below.
Praise God above, Ye heavenly host.
Creator, Christ, and Holy Ghost. Amen.
⇑ PRAYER OF DEDICATION
WORK OF THE CHURCH
⇑ SENDING HYMN—C#714 "For the Fruit of All Creation"
⇑ BENEDICTION
⇑ BENEDICTION RESPONSE
Sent forth by God's blessing, our true faith confessing,
The people of God from this dwelling take leave.
The service is ended, O now be extended
The fruits of our worship in all who believe.
The seed of our teaching, receptive hearts reaching,
Shall blossom in action for God and for all.
God's grace did invite us, and love shall unite us,
To work for God's realm and to answer the call.
POSTLUDE
*** Our worship has ended; let our service begin! ***
---

The Oldtown Message
November 20, 2022
OLDTOWN CALENDAR
Sun Nov 20: Household Huddle 9am
~ Worship 10am, Pledge & Promise Sunday
~ Missions ministry meeting after worship
Tue Nov 22: To Everything There Is a Season 6pm
Wed Nov 23: Coffee Connection 10am-noon
Thu Nov 24: Happy Thanksgiving!
Sun Nov 27: Household Huddle 9am
~ Worship 10am, Advent 1 – Hanging of the Greens
Check our Online Calendar for even more Oldtown, denominational, and local events, free webinars, and other resources!! Have something you'd like added to the calendar? Email calendar@oldtownucc.org with all the information, and we'll get it posted.
OLDTOWN PRAYER LIST
Gordon C., Kaya, Joan M, Carolyn D., Ed, Dawn, Lucy Elizabeth, Mark, Linda, Max D., Lynne, Carol, Kathy, Michelle, Peggy, Kathleen Z, Doug, Ray, Maureen, Rod, Jeanine, Joseph, Linda, John, Maryam, Jared, Nelson & Judy, Don, Linda, Bob, Katie & Scott, Roxanne, June, Phoebe, Lori, Edie, Doug, Ben, Drew, Levi, Sue, Elain, Stephen, Sandy, Trudy, Elizabeth, JoAnn, Linda, James, Edi, Sue.
(If you would like to add a name to our prayer list, drop a note in the offering plate, use our online prayer request form, or email Pastor Kelly at PastorKelly@oldtownucc.org)
---
HELP FEED OUR COMMUNITY
Throughout the fall, we will be collecting non-perishable food items to share with our local food pantries. If everyone brought one item per week, the baskets would quickly become bountiful and help so many hungry neighbors. Requested items are: beans (white, black, or red), bags of white rice, pasta, tomato paste, tomato sauce, canned meats, canned fruit.
---
STEWARDSHIP CORNER
Weekly Giving
Last week, the total giving was

$1,091.45

, which is $360.47 less than expected for the week.
Our total giving for the year is $6,350 less than we expected it to be.
Monthly Finances for October
Our fundraising for October was $250 less than expected for the month, and our total fundraising as of the end of the month is $4,000 less than expected.
Our total income as of the end of October is $7,150 less than expected.
Our total expenses as of the end of October are

$13,500 less

 than expected. We continue to do an outstanding job keeping our expenses down!!!
For the year, our total income is $4,700 less than our total expenses. Even though we've been doing great at keeping our expenses down, we still need to work on increasing our income in order to catch up for the year.
On this Pledge & Promise Sunday, please prayerfully consider what you can give of your time, talent, and treasure to help support the church's mission during the coming year. Take the time to fill out a Pledge & Promise card and put it in the collection plate during or after worship, or if you need more time, take it home and bring it back next Sunday. Most importantly, please complete a card with your name, address, phone, and email, even if you aren't completing the "pledge & promise" part, so we know how to contact you. Even if you haven't made any recent changes, please fill out a card. We want to ensure we know how to reach everyone in the congregation.
"And we urge you, brothers and sisters, to admonish the idlers, encourage the fainthearted, help the weak, be patient with all of them. See that none of you repays evil for evil, but always seek to do good to one another and to all. Rejoice always, pray without ceasing, give thanks in all circumstances, for this is the will of God in Christ Jesus for you."
~ 1 Thessalonians 5:14-18 (NRSVUE)
---
First Congregational Church, UCC of North Attleborough
(Oldtown Church)
675 Old Post Road, North Attleborough, MA 02760
508-695-1713
Pastor Kelly's email: PastorKelly@oldtownucc.org
Church Email: church@oldtownucc.org
Website: www.oldtownucc.org
YouTube: www.youtube.com/oldtownucc
Facebook: www.facebook.com/oldtownucc
Subscribe to our Friday Email Updates
Learn more about our denomination: www.ucc.org